5 Benefits of Email Automation [How to Improve Your Email Marketing Strategy]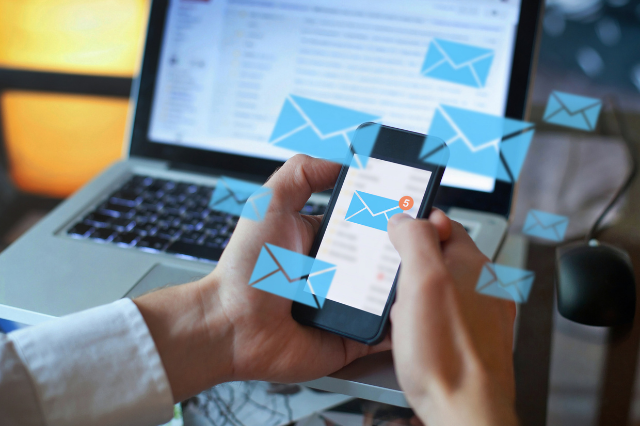 If you've been following our Greyphin blog for some time, then chances are you're familiar with our affinity for all things marketing automation. But one thing we haven't discussed yet are the wonderful benefits of email automation for your business.
Email automation is a great way to improve your email marketing strategy. When done correctly, it can help you save time and increase your conversion rates. In this blog post, we'll discuss the five benefits of email automation and how you can use it to improve your business.
Save Time
Email automation can be a game-changer when it comes to saving time. By automating your email marketing, you can spend less time on manually sending out emails to each contact each day, week, or month. Instead, you can invest your time in other things in your company that need your attention. If you're looking to save time and get your email efforts under control, automating your email strategy is definitely worth considering.
Organize Contacts
One of the best ways to keep your contact list organized is to use an email automation platform, or CRM (such as HubSpot). With an email automation platform, you can easily add and remove contacts, as well as keep track of who has subscribed to your list. This can be a huge time-saver, especially if you have a large contact list. In addition, an email automation platform can help you segment your list so that you can send targeted emails to specific groups of people. This can be extremely valuable if you want to make sure that your messages are relevant and useful to your audience.
Nurture Leads & Increase Conversions
Any business that relies on generating leads knows how important it is to have a system in place for nurturing those leads. After all, if you're not regularly staying in touch with your leads, they're going to forget about you and eventually move on to someone else. Email automation is a great way to stay connected with your leads without having to put in a lot of extra effort. By setting up automated emails that go out on a regular basis, you can make sure that your leads are always kept up-to-date on your latest offerings. And, because the emails are automated, you won't have to worry about forgetting to send them. As a result, using email automation can help you increase your lead conversion rate and grow your business.
Reduce Expenses
Not only can automation your email marketing save your time, it can also save you money. This can be achieved by automating repetitive tasks, such as sending out welcome messages to new subscribers or sending discount codes to customers who haven't purchased in a while. You can also use automation to segment your list so that you only send relevant content to those who will actually be interested in it. Not only does this save you time, but it also helps to improve your open and click-through rates, which can reduce expenses on your email marketing campaigns.
Track Engagement
As a business owner, it's important to know how engaged your customers are with your brand. Are they opening and clicking through your emails? Are they engaging with your website? Luckily, there are platforms, such as HubSpot, that can help you track engagement. By integrating with these platforms, you can see which customers are opening and clicking through your emails, as well as which ones are unsubscribing. This information can be extremely valuable in understanding how engaged your customers are and what you can do to improve their experience.
Need help with your email marketing efforts? Greyphin is here to help! Contact us here to learn about how our inbound marketing experts can boost your engagement with your customers and ultimately increase conversions.
Also, be sure to download our FREE Marketing Automation 101 Guide here.