All Posts
A Review of Mailchimp [An Email & Inbound Marketing Tool]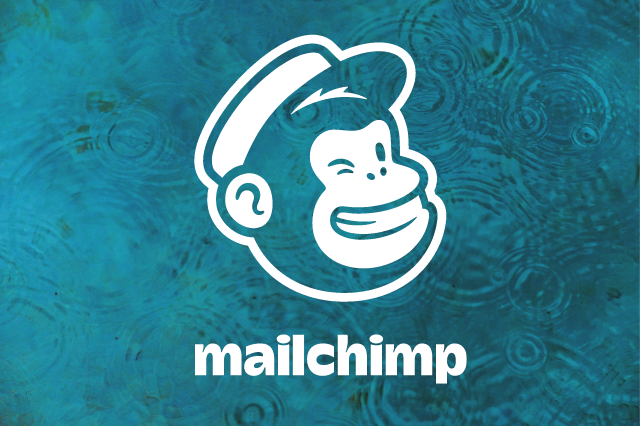 What's this - another review blog from Greyphin? Say it ain't so! Seriously, though, this week's blog is yet another review of a popular email & inbound marketing tool called Mailchimp. And, yes, before you say anything - we love the name, too!
Before monkeying around with the pros and cons of Mailchimp, we're going to give you a quick summary of what exactly this software does.
What is Mailchimp?
Mailchimp is a marketing company that offers email marketing and marketing automation through their online platform. Founded in 2001, this American company has become well-known in the digital marketing space for their popular - and useful - tools.
While Mailchimp offers more than just inbound marketing and email software (users can also build websites and create e-commerce shops through the platform), we will place our focus on the inbound marketing tools for the sake of this review.
Pros of Mailchimp
There are many pros to using the inbound marketing features in Mailchimp. These benefits include:
Making Email Marketing Easy
As the name suggests, Mailchimp is a great tool for email marketing. Their email marketing tool allows users to easily craft emails in order to reach a target audience and build brand awareness. As part of your inbound marketing efforts, email marketing is a great method for keeping customers engaged and growing your business online. Mailchimp takes all of the guess-work out of email marketing; giving users the ability to choose from templates, write copy, perform A/B testing, automate sending, and view insights.
Creating Landing Pages
Not familiar with coding? You don't have to be with landing page creator in Mailchimp. Easily build landing pages for your email marketing campaigns to promote lead generators and help lead your potential customers down the sales funnel. This is a great way to provide your leads with useful tools and information while gathering contact information and creating awareness for your business.
Launching Ads
What better way to bring inbound traffic to your website than through ads? Mailchimp makes creating digital ads easy. Use their platform to launch Facebook & Instagram ads designed to find new leads, engage current contacts, and retarget those who have visited your website in the past.
Scheduling Social Posts
Don't already have a social media scheduler? Why not just keep things all in one place with Mailchimp? Mailchimp has a social media publishing tool that gives users the ability to craft organic posts in just a few simple clicks. The best part? Users are able to either publish posts instantly or schedule them out in advance. But this isn't just a "set it and forget it" tool; Mailchimp also provides social media insights so you can see what's working and what you may need to change in your strategy.
Cons of Mailchimp
While Mailchimp seems to be quite revered among digital marketing professionals, here are some of the cons that are mentioned in reviews on the internet:
Limited Customizability
Through our research, we've come to find that several Mailchimp users complain about the limited customizability of email templates. While the platform does offer a variety of templates to choose from, we see how it can be frustrating to not be able to make changes that you may want to make to existing templates.
Not Able to Send to More than One Contact List
Another complaint we've found from Mailchimp users through our research is that there isn't the ability to send to more than one email list at the same time. In addition, some users also noted that the way contact lists are set up in Mailchimp should be more organized for more user-friendliness.
Learning Curve
While using Mailchimp may come easy to those who are computer savvy, many users have made complaints that the software takes a while to learn beyond the basic functionalities. Users have also stated that the user interface feels clunky and that the automation features aren't as good as they maybe should be.
So, what do you think? Will you use Mailchimp in your inbound marketing strategy?
If you don't have time to create your own inbound marketing strategy, the pros at Greyphin offer inbound marketing services designed to make your business grow online. Contact us today to learn more.
Expert marketing tips sent right to your inbox.