Benefits of a Social Media Checklist [for Boosting Engagement]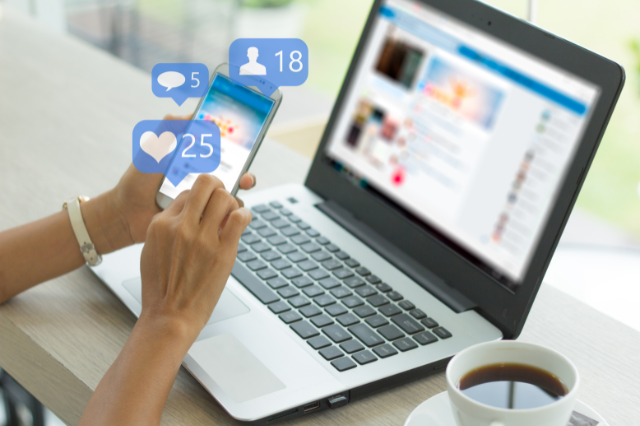 Most businesses today understand the importance of social media. It's a powerful tool that can help you reach new customers, build brand awareness, and drive sales. But simply having a social media presence isn't enough. You also need to make sure your posts are engaging, or else you risk losing followers and customers. At Greyphin, we understand that not all business owners have the bench depth or the time to think about social media at length each week. That's why we create an awesome social media checklist that businesses can use to ensure they're taking the right actions when it comes to posting to social media.
First thing's first, though: why's engagement so important?
The Importance of Boosting Engagement on Social Media
Social media platforms like Facebook, Twitter, and Instagram have become an essential part of many people's lives. For businesses, social media can be a powerful marketing tool, helping to promote products and services and reach new customers. However, social media can also be a great way to boost engagement with existing customers. By responding to comments and messages, sharing relevant content, and offering exclusive deals, businesses can build stronger relationships with their social media followers. In turn, this can lead to increased sales, more word-of-mouth marketing, and improved customer loyalty. So if you're looking for ways to take your business to the next level, boosting engagement on social media is a great place to start.
Why Use a Social Media Checklist?
Social media has become an essential part of most people's lives. Whether you're using it to stay in touch with friends and family, catch up on the latest news, or promote your business, social media is a powerful tool. However, before you hit the "post" button, it's important to consider a few key factors. A social media posting checklist can help ensure that your content is accurate, informative, and engaging.
Here are a few reasons to use a social media posting checklist:
Avoid Embarrassing Mistakes
Social media can be a great tool for promoting your business, but it can also be a minefield of potential mistakes. From accidentally posting confidential information to sending out an offensive tweet, there are a number of ways that you can damage your business's reputation online. That's why it's important to create a social media checklist that you can refer to before hitting the publish button.
Some things to include on your checklist are:
- Checking for typos and grammar mistakes
- Reviewing the content for anything that may be misleading
- Ensuring that any images have the proper alt text for accessibility purposes
- Double-checking that any links are working and lead to the correct page
By taking a few minutes to run through your checklist before posting, you can help to ensure that your social media presence is positive and mistake-free.
Get Your Message Across Clearly
We've all been there- we're scrolling through our social media feed and we see a post that leaves us feeling confused or frustrated. In today's age of constant connectivity, it's more important than ever to make sure that our message is coming across clearly. That's where a social media checklist comes in handy. By taking a few minutes to review your post before you hit publish, you can save yourself a lot of headache down the road. Here are a few things to keep in mind:
- Who is your audience? Make sure that your language and tone are appropriate for the platform and the people you're trying to reach.
- What is your goal? Whether you're looking to inform, entertain, or engage with your audience, make sure that your post aligns with that goal.
- Is your message clear? Take a step back and make sure that what you're trying to say is coming across clearly. If not, try rewording it or adding some additional context.
By taking the time to run through this checklist before you hit publish, you can help ensure that your message comes across loud and clear.
Engage Your Audience
If you're like most people, you probably spend a good chunk of your day scrolling through social media. And if you're a business owner, chances are you've also considered using social media to engage your audience. But before you start posting random updates, it's important to create a social media strategy that aligns with your business goals. A good place to start is by creating a social media checklist.
In order to boost engagement, make sure you're doing the following things on a regular basis:
-Posting interesting and relevant content
-Engaging with other users by commenting, liking, and sharing their posts
-Asking questions and starting conversations
-Using hashtags and other tools to reach a wider audience
-Monitoring your analytics so you can see what's working and what isn't
By following our checklist, you can ensure that your content is aligned with your business goals and that you're engaging your audience in a way that is meaningful and valuable.
Ready to start boosting your engagement? Click here to download our FREE Social Media Posting Checklist!
Or, if you still don't have the time (or the desire) to take on your own social media efforts, hand it over to the experts here at Greyphin. Our social media team will craft content that's aimed to engage your target audience, and, in turn, bring more traffic to your website. Contact us here to learn more.