All Posts
Benefits of Hiring a Marketing Agency for Your Business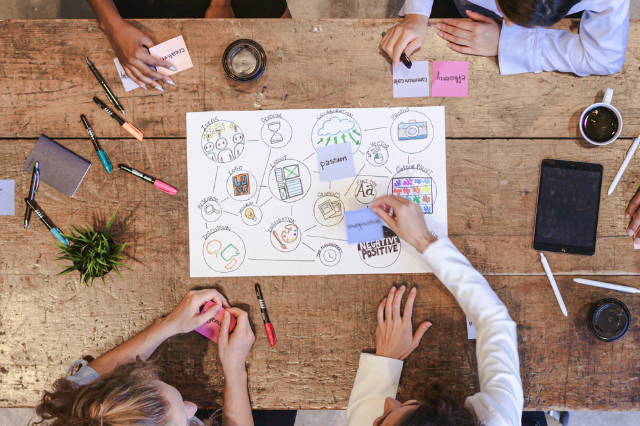 In today's highly competitive world of business, marketing plays a crucial role in the success of any company. It's imperative to have a consistent and effective marketing plan to stand out from the crowd, connect with potential customers, and generate revenue. However, some businesses do not have the resources or expertise to handle their marketing. For business owners who need help on the marketing front, there are many fantastic benefits of hiring a marketing agency for your company. Let's discuss some of the benefits now.
Access to Professional Expertise
One of the primary benefits of hiring a marketing agency is access to highly-skilled professionals who specialize in different areas of marketing. These professionals have in-depth knowledge of the latest marketing trends, consumer behaviors, and competition, which allows them to develop a customized marketing strategy tailored to your business's needs.
By working with a marketing agency, you have access to a range of specialists, including graphic designers, web developers, SEO experts, social media managers, and content writers, who can work together to create a cohesive marketing plan that drives results.
Better Cost Management
Hiring and training an in-house marketing team can be costly, especially for small businesses with limited resources. On the other hand, outsourcing your marketing efforts to a marketing agency can help cut costs and increase efficiency. Marketing agencies have the necessary tools required to streamline marketing processes, which leads to lower costs. In addition, marketing agencies work on a contract basis, which means you only pay for the services you need, making it easier to manage your marketing expenses.
Access to Cutting-Edge Technology
Marketing agencies are always on top of the latest marketing technology trends, tools, and solutions that can help businesses achieve their goals efficiently. From analytics and automation tools, to customer tracking and online advertising technologies, these tools can be challenging to implement and use correctly for businesses. Marketing agencies can help your business navigate the technologies and use them to reach your target audience and generate leads.
Increased Scalability and Flexibility
As your business grows, marketing needs become more complex, and the workload increases. An in-house marketing team may not be able to handle the increasing workload effectively, leading to burnout and inefficiency.
However, marketing agencies have the resources and manpower required to handle an increased workload while delivering consistency and quality. Marketing agencies also offer flexibility and adaptability, allowing businesses to scale their marketing efforts up or down as required based on their changing marketing needs.
Improved ROI and Results
The ultimate goal of any marketing strategy is to generate revenue and foster business growth. Marketing agencies specialize in delivering the best possible results to their clients. They use innovative and data-driven marketing strategies to achieve the desired results, which translates into an improved return on investment (ROI) and better business outcomes. By partnering with a marketing agency, your business can enjoy a better online presence, higher customer loyalty, more leads, and increased sales.
A reputable marketing agency can develop a customized, goal-oriented marketing strategy and provide the support and resources needed to execute the plan efficiently. With the right marketing partner, your business can achieve its marketing goals, generate revenue, and stay ahead of the competition.
Looking for a marketing company to help your business reach its goals?
Contact Greyphin today to learn more about how our inbound marketing, SEO, and social media marketing services can help boost growth for your business.
Also, be sure to download our free How to Recession Proof Your Business eBook here!
Expert marketing tips sent right to your inbox.