Benefits of Repurposing Content [And Some Cool Ways to Do It]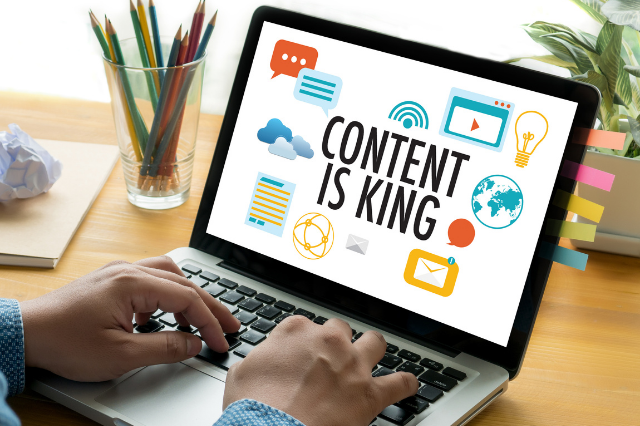 Blog posts - you know them, and love them. At least we do! Blog posts and other informational content are important for many reasons, such as educating readers about your products, services, and business. But what happens when you have tons of old posts that are valuable but are a few years old? Let's talk about repurposing content.
Repurposing content is the act of, well, finding new purpose for existing content. There are plenty of benefits to repurposing your content, including opportunities for a search engine optimization boost, getting useful articles in front of a newer audience, increasing your authority online, and creating awareness around your brand.
But how exactly do you repurpose content? There are several ways. Lucky for you, we're going to let you in on our secret.
Okay - it's not much of a secret. But we hope that these tips will help you craft a successful content strategy for your business.
Ideas for Repurposing Content
While there are countless ideas and ways to repurpose your content, here are some that we are big fans of:
Create Infographics
One of the easiest ways to reuse old content is to create infographics. Do you have a blog post that features a lot of statistics? Pull some of those ol' stats and put them in an eye-catching graphic. Your infographics can be added to blog posts as well as shared on social media, used in presentations, and included in newsletters. Heck, you could even send one to your Uncle Bob if you want.
Create a Blog Series
Have a handful of great blog posts you love? An idea we love here at Greyphin is taking old but good posts and turning them into blog series. Choose a post with a topic that's broad enough and make an outline of more specific posts you can create that stem from the main topic. You'd be surprised how many more post ideas you can come up with this way!
Refresh Old Posts
Refreshing your old blog posts is an easy way to bring new life to your content. Make a list of old posts that you'd like to rewrite. Once you've mapped your content calendar, begin rewriting your posts by including new information or statistics that may have been updated since the original post date. When you're done writing, change the date on the post to the current day and year - this will help with your SEO by signaling to search engines that your content is new and useful.
Start a Podcast or Video Series
It's no secret that podcasts have becoming increasingly popular over the past 10 years or so. Taking some of your content topics and repurposing them into the form of a podcast is a great way to reach more audiences and use your content in a new and exciting way. Not into podcasts? Consider a video series instead! Or, do both - that would be pretty sweet.
Post on Social Media
Another awesome way to repurpose content from your website? Post it on social media! Create a fun graphic to go along with it, write up a nice blurb, and post a link to your blog. Bada-bing-bada-boom. Doing this is an easy way to boost your social media engagement as well as traffic to your website.
Use in Email Newsletters
Do you have an email newsletter that you send out to subscribers on a regular basis? If you don't, it may be something you want to look into doing. If you do, then your newsletter is a wonderful place to recycle old content that you want to bring attention to. Of course, you want to be sure that the content you include in your newsletter is relevant so that your readers are interested.
Create an eBook
If you have a blog series that's popular, creating an eBook is a fantastic idea. Not only do you get to repurpose useful content and package it in a shiny and fun new way, but you can also use it as a lead generator. Talk about feeding two nerds with one scone.
Of course, when it comes to repurposing content, the possibilities are endless. If you don't have time to deal with a content strategy on your own, be sure to contact us here at Greyphin and we'll talk to you about our inbound marketing and copywriting services!