Creating a Social Media Marketing Strategy [Boost Your Business Online]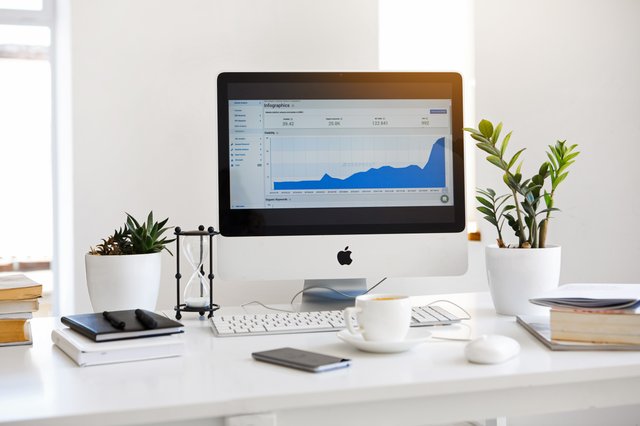 So, we've talked a lot about social media platforms at this point and about how social media marketing is important for your small business. But another thing that's key for you to be successful at social media marketing is creating a social media strategy.
While it may sound daunting, don't worry - crafting a social media strategy that's right for your business isn't as scary as it sounds. In fact, it's pretty easy. All you have to do is follow certain guidelines and you should be seeing results in no time.
Of course, it's important to be realistic. Unless you come up with a viral piece of content, your social media platforms aren't going to see a massive surge of followers overnight. These things take time. But, as long as you try out these methods, you'll end up gaining traction slowly but surely.
Know Your Audience
The number one important thing you need to know for your social media strategy is your audience. Getting to know your buyer persona will help guide you in crafting engaging content that meets the needs of your followers. For example, if your small business offers products or services that are useful for a younger audience, such as millennials and Gen Z, then you'll want to research how other companies that market towards the same demographic use their social media to gain the attention of their buyers. Creating and posting content that's related to your products and services that are packaged in a unique way is key to helping you gain more sales in the long run.
Choose Your Social Platforms
Since we already touched on this subject in our blog about Choosing a Social Media Platform for Your Business, we won't spend too long boring you on this point. However, be sure to research as many of the top social networking platforms to see which ones are the best fit for your business. You'll find that some platforms are better than others and it may not be beneficial to spend time and energy creating content for platforms that may not be useful at all.
Create Content That Matters
Of course, no one wants to blend in with everyone else, right? Right! And the same goes for your content. To gain more followers, you'll want to create a social media marketing strategy that includes content that is unique to your business. Once you have figured out your branding - including brand colors, logos, and more - you can work on crafting social posts that make you stand out from the crowd. The best part about social media is things are always changing, and you can figure things out as you go, but think about experimenting with photos, videos, graphics, infographics, live videos, and more!
Automate Your Scheduling
When it comes to posting your content, it may be daunting to think that you have to manually post every single piece of content at the exact time you want to post it. But what if we told you there are magical tools that do this for you? Gasp! Okay; so there really isn't any magic involved, but there are several wonderful tools on the internet that allow you to automate your social media schedule. This way you only have to worry about adding your posts to a schedule in one sitting rather than making sure you're not busy every day at the exact time you want something to go live. You can learn more about these types of tools in our blog about Using a Social Media Scheduler for Your Business!
Use Analytics Tools
A great thing about major social platforms like Facebook, Instagram, Twitter, and more, is that they feature analytics tools that allow account admins to view social media metrics. These tools tell you exactly how each post performs, and gives you insights on metrics such as post engagement, reach, shares, and much, much more. We highly recommend that you familiarize yourself with the analytics tools on each of the social media platforms that you join for your business.
If all of this sounds like a lot, it's because it really is! Creating a social media marketing strategy and keeping track of how your content performs can be quite overwhelming. While many business owners find themselves up for the task, many others just simply don't have the time to take on social media on their own. But that's why we're here! At Greyphin, we offer top-notch social media management services that are designed to help your business grow. Be sure to contact us when you're ready to start working on your social media strategy and we'll be happy to help!
Also, click here to download our FREE Social Media Posting Checklist.