All Posts
Is Google Workspace Worth It? [A Review from Greyphin]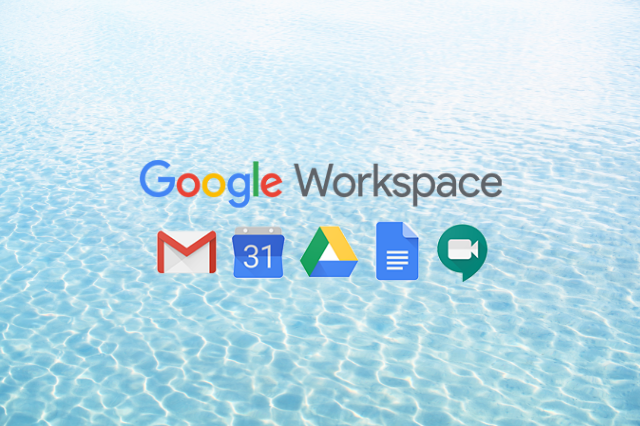 Ah, yes, Google - by now, it's probably your best friend. That's because Google is the most popular search engine on the planet and helps over a billion people find answers to their problems and questions every single day. But did you know that Google has many tools that can be useful for helping your business thrive? That's right - and Google Workspace is one of them.
What is Google Workspace & What are its Benefits?
Google Workspace is a group of tools that help individuals and businesses improve productivity and collaboration in the workplace. Formerly called G Suite, this lineup of tools includes the following tools that come with many benefits:
Gmail
Perhaps one of the most common free email services out there, Gmail is a force to be reckoned with. This platform offers secure, ad-free email along with added features such as the ability to make voice & video calls. Teams can also share work-related files and documents right within Gmail, making it convenient and useful in the workplace.
The best part? Gmail offers custom email addresses for companies, allowing your team to look professional to current and potential clients. Users may also create mailing lists and add integrations such as Google Meet or Google Chat to the Gmail app.
Google Calendar
Have deadlines? Need to schedule meetings? Want to track your days off? Google Calendar is the tool you need. This online calendar was designed with teams in mind and can be easily integrated with other Google tools such as Gmail, Google Meet, Google Drive, and more. Users will never forget another appointment or meeting again as this app will send notifications straight to your laptop, smart phone, or tablet, with reminders of upcoming events.
Google Drive
Say "goodbye" to losing storage space on your laptop and "hello" to the cloud-based internet storage system called Google Drive. Drive allows individuals and teams to store, access, and share files all from a single, secure space. Of course, there are multiple pricing tiers available with different storage options, but this tool ensures that you'll never lose work on a project by running out of storage space on your laptop, desktop, or tablet ever again. Google Drive files are accessible from computers as well as smart tables and phones, making work more convenient for your team.
Google Meet
If you need a way for your team members to meet face-to-face without, well, being physically face-to-face, Google Meet is a wonderful option for you. Meet is a video conferencing tool that allows users to use voice and video call within their internet browser or through an app on their smart device. Since this tool is made by one of the biggest tech companies in the world, it's no surprise that Meet is known for being secure with built-in protection for user safety and privacy.
Google Chat
Need an easy way for your business's team members to stay in touch throughout the work day? Enter stage left: Google Chat. This messaging app makes communication convenient by offering the ability to send direct messages as well as being group conversations between multiple workers. The coolest part is that you can share files and tasks from spaces such as Google Docs, Slides, and Sheets in the chat for major convenience.
Google Docs
Long gone are the days of Microsoft Word. Okay, people still use it - but Google Docs is the future or word processing software. This cloud-based word processor allows teams to work on a document together and make changes in real-time from anywhere in the world. Team members can also make comments and see revision history so nothing gets lost in the shuffle of a busy work day.
Google Sheets
Google Sheets: it's like Excel - but even better. Just like Google Docs, Sheets allows users to grant access to team members for collaborative spreadsheet efforts. What's really neat about Sheets is that it uses Google AI that provides data insights to users as well as formula acceleration that helps save time and frustration.
Google Slides
Take your presentations to the next level with the Google Slides app. This cloud-based software allows users to build eye-catching, professional presentations conveniently within their internet browser. Users can opt to share their presentations to other collaborators for real-time editing, commenting, and chat functions. Of course, a big plus to Google Slides is the fact that there are plenty of customizable templates to choose from, making life a little easier.
Cons of Google Workspace
While there are certainly plenty of pros to using Google Workspace in your productivity toolbox, there are a couple of cons that have been mentioned by users on the internet. These include:
Pricing
Now, whether or not pricing is an issue can depend on the size of your team and the needs of your business. That's because Google charges per user per month for Google Workspace plans. They also break down their plans by business & enterprise users as well as for personal & professional users.
View the pricing for Google Workspace here.
So Much Software - Where to Begin?
It's that classic issue of getting too much of something awesome and not being sure of what to do with all of it. But trust us - all of the Workspace tools are incredibly useful and valuable for businesses with teams that perform collaborative work. As with any other tool, there may be a little bit of a learning curve when it comes to figuring out all of the great features of each individual piece of software, but don't let that deter you from digging deep. Google provides training materials related to each product so that users can learn faster and get to work sooner.
While you're focusing on the productivity of your team, why not leave the hard work to the professionals at Greyphin? We offer a variety of services including SEO, inbound marketing, web design, and more. Contact us here to learn how we can help you grow your business online!
Expert marketing tips sent right to your inbox.