All Posts
Looking for a Canva Review? [Check Out Ours]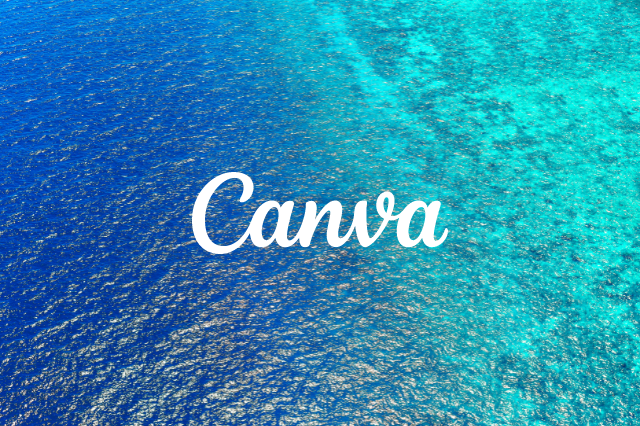 The truth is this: not everyone is a Photoshop wiz, but most of us do need high-quality images and graphics when it comes to staying on top of marketing trends. But where does one even begin? Well, there are several free - and affordable - graphic design tools online that are user-friendly and accessible. One such tool is called Canva, and, lucky for you, our team is about to drop a Canva review that's going to blow your mind.
Okay, so that's a little dramatic. But before we dig deeper into the pros and cons of this tool, let's talk more about the basics.
What is Canva?
Simply put, Canva is an online graphic design platform that offers a variety of templates and features that allows users to create a variety of document types such as social media graphics, videos, posters, logos, and much more.
Because of its user-friendly interface, Canva has become a popular tool in recent years. Here are some of the reasons why our team loves it:
Pros of Using Canva
When it comes to using Canva, there are many features that users will find helpful. These include:
A Variety of templates
While some users may only use this tool to create social media graphics, there are plenty of other template styles to choose from. These include: presentations; videos; print production; infographics; photo collages; desktop wallpapers; graphs; book covers; mind maps; magazine covers; virtual backgrounds for Zoom; calendars; posters; worksheets; reports; planners; comic strips; proposals; schedules; concept maps; CD covers; graphic organizers; tags; invoices; YouTube intros; flyers; lesson plans…the list goes on and on!
Easy to use
Graphic design professionals know that not all software is easy to use - but Canva is one of the more user-friendly options on the market. Unlike software that requires a lot of training, such as Photoshop, Canva is quite intuitive to use. But, for those who may not be as tech-savvy as others, there are plenty of courses, tutorials, and blogs that provide instructions and inspiration for your marketing creations.
Stock photos & videos at your fingertips
Tired of paying for expensive stock photo websites, or using the not-so-high-quality ones found on free platforms? Canva offers a large stockpile of royalty-free photos and videos for your use. Of course, many of these photos and videos are only available to pro and enterprise users, but free users also get access to hundreds of thousands of photos and graphics.
Animation Features
Yes, you read that right! While many other graphic design softwares only allow users to create static images, Canva has a nifty animation feature that allows users to add certain effects to their projects with a simple click of a button. This is a great feature to take advantage of when creating eye-catching content for your social media platforms.
It's afforadble
Who doesn't love free tools to help boost your marketing efforts? This tool offers a version that is completely free with many great features. Of course, many professional teams often opt for the Pro version, which is $119.99 per year for up to 5 people and unlocks everything that Canva has to offer. There is also an Enterprise version available, but you must contact the team at Canva to get pricing details based on your company's needs.
View Canva's pricing list here.
Cons of Using Canva
Honestly, coming up with any negatives about this tool was difficult for our team, but ultimately, here's the one we could think of:
a lot of other teams are using it
At Greyphin, we understand why Canva is so popular - but its popularity also means that many other teams are using the pre-made templates that the platform has to offer. That means that you may run into some other companies using similar graphics in their marketing strategies and on social media. However, this can be avoided by using the templates as a guide and using customization to match your branding.
So, what do you think of our Canva review? Don't have time to learn the software and create graphics for your marketing? Our team can help! Contact Greyphin to learn how our inbound marketing, SEO, and social media services can help your business grow online.
Expert marketing tips sent right to your inbox.