All Posts
Screaming Frog Review [SEO Software Pros and Cons]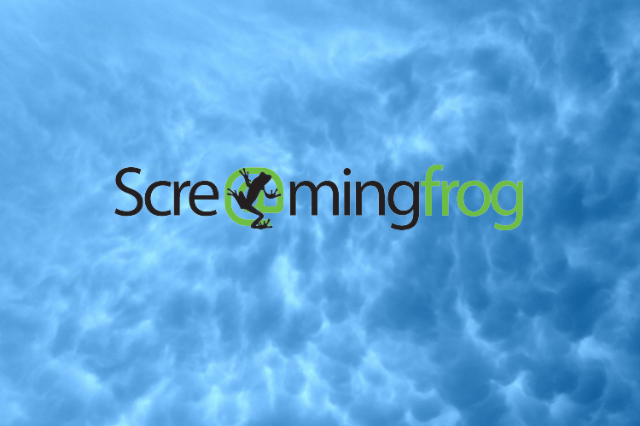 So, you've been working really hard on the search engine optimization for your website, right? Good! We're glad to hear it. Because at Greyphin, we love when businesses grow their online presence. But how do you know if everything you're plugging into the back end of your website is registering with search engines? Well, you look at Screaming Frog, of course! In this post, we'll provide you with a Screaming Frog review and talk about the reasons why we love this tool, as well as some cons with it, too.
But first, let's break down the basics behind this powerful SEO software.
What is Screaming Frog?
Screaming Frog is an SEO spider tool that crawls websites to analyze onsite SEO data. And when we say spider, we're not talking about creepy crawly arachnids; we're talking about a digital tool that combs your website - not matter how big or small - from top to bottom. The point of this tool is to allow users to view their website's SEO data in real-time so that they can adapt their SEO strategy in an informed manner.
The Pros of Screaming Frog
One of the biggest pros to Screaming Frog is that it's free for those who only need to crawl up to 500 URLs. Thankfully, for most small to medium sized businesses, the free version of this tool should be sufficient.
While not having to pay for this tool is wonderful, all of the best things about Screaming Frog are featured in the tool itself.
Pro #1: Analyze Metadata
When you plug your domain into the Screaming Frog SEO spider, you'll be able see if your SEO data such as page titles, meta descriptions, keywords, and H1s are showing up correctly. Screaming Frog will indicate whether or not these items are missing, too long, too short, or if there are duplicated SEO items on your website. This is important because you don't want to have the same SEO on multiple pages because search engines will think you're competing against yourself for certain keywords.
Pro # 2: Broken Links
Let's face it - unless you're using an SEO software such as this, there's no way to know if you have broken links on your site unless you just happen to run across them. Screaming Frog will help you find the broken links on your website so that you can fix them or redirect them to where you want visitors to go on your website. Think about it: what good is having broken links on your website? It doesn't do any good, because it deters visitors from trying to look elsewhere on your website to find the information they're looking for. That's why you must fix or redirect broken links.
Pro # 3: Scheduled Site Audits
Instead of worrying about manually performing audits, Screaming Frog allows users to schedule website audits. The best part? If selected, this tool will auto export the results of the audit to Google Sheets or another location. How awesome is that? Save time and get the information you need with a simple click of a button.
Pro # 4: Track Progress
One really cool feature of Screaming Frog is the fact that you can track the changes that have occurred on your website between crawls. This allows users to get a visual idea of the SEO health of their website and if prior changes they've made are being effective.
Pro # 5: Connect to Google Analytics & More
Do you currently use tools such as Google Analytics and Google Search Console? We've got great news for you - you can connect your Screaming Frog account to Google Analytics, Google Search Console, and PageSpeed Insights APIs, giving you even deeper insight to your website's performance.
Cons of Screaming Frog
As with anything else in this universe, along with pros there are always cons. Here are some of the shortcomings we've noticed with this SEO spider tool.
Con # 1: Limitations of the Free Version
While the free version of Screaming Frog may be sufficient for many small businesses, those who have a lot of products on their websites, or resources such as blog posts, may find that they need more than the free 500 URL crawl feature. As a business owner, we understand that every dime matters. But it is worth looking into the features of the paid version to see if it will be worth the investment for your business. Check out Screaming Frog's pricing here.
Con # 2: Unattractive Design
Screaming Frog is no doubt a very useful tool, but the appearance of the software isn't exactly attractive. In fact, if someone who isn't familiar with the software goes to use it for the first time, they may find themselves feeling overwhelmed by how much information is packed in such a plain template.
Con # 3: Learning Curve
As it may be expected with any new software, Screaming Frog has a bit of a learning curve. There are plenty of useful tools within this software, but those who are new to using an SEO spider such as this one may have a hard time understanding exactly what each tool does and why each tool is important. It seems, though, that Screaming Frog has taken this into consideration and has created a tutorials page dedicated to helping new users. This is time consuming, though, but at least tutorials are easy to access.
So, how do you feel about our Screaming Frog review? Are you ready to tackle your SEO strategy? If you don't have time - or the interest - in creating an SEO strategy on your own, be sure to contact Greyphin. Our SEO services and inbound marketing services are designed to help your business grow online.
In the meantime, why not check out this list of resources that we love?
And, for more great tips and info about digital marketing, be sure to visit our blog!
Expert marketing tips sent right to your inbox.