All Posts
SEMrush Review [Pros and Cons]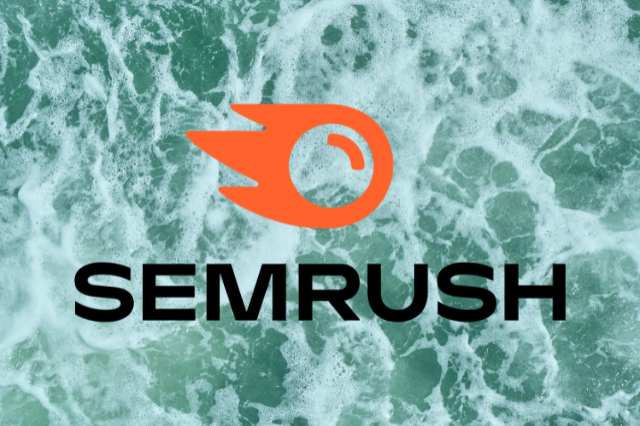 When it comes to our search engine optimization strategy at Greyphin, one of the tools we love to use most is SEMrush. This powerful tool is one of the most popular SEO softwares out there - and for good reason. In this SEMrush review, we'll take a deep dive into what this tool has to offer and talk about the pros and cons for a fair and unbiased view.
What is SEMrush?
As SEMrish is at the top of our SEO resources list, it's safe to assume that, well, SEMrush is a search engine optimization tool. If you're not familiar with search engine optimization, check out this blog. Basically, what SEMrush does is give you recommendations for changes to make to your website in order to rank better in internet searches.
So, if you're a business owner who wants to get your website found on the internet by your target audience, SEMrush is definitely a tool to consider implementing into your strategy.
Pros of SEMrush
Now that you know the basics of what SEMrush is let's talk about the benefits of using this software for your website. One of the best features of SEMrush is the variety of tools included. These tools are broken down into five categories:
SEO Tools
Keyword Research: SEMrush's keyword research toolbox includes software that will give you insight for keyword research; organic research; keyword gap; organic traffic insights; and more.
On-Page SEO: Use the on-page SEO tool to perform site audits, get ideas on how to improve link building, content writing, and analyze access logs.
Local SEO: The local SEO tool will aid with enhancing your social media management, improving search rankings, monitoring your position tracking in the SERP, and getting your business listed in the best directories.
Rank Tracking: SEMrush's rank tracking tools allow users to monitor keywords, domains, and competitors in their position on search engine results pages.
Link Building: Amp up your link building strategies with backlink analytics, backlink audit tool, backlink gap, bulk backlink analysis, and the link building tool.
Competitor SEO Analysis
Content Tools
Content Marketing: Take your content strategy to the next level with the content marketing tools from SEMrush. These tools include software to aid with topic research, managing your calendar, brand monitoring, post tracking, content audits, and even features an SEO writing assistant and SEO content template.
Content Creation and Distribution: Content creation doesn't have to be hard - in fact, with SEMrush's content creation & distribution software, you'll access tools such as the topic research tool, social media poster, and the content marketplace - where you can get content written by professional writers.
Content Optimization: Make certain that your content is up to par with search engine optimization standards with the SEO content template and SEO writing assistant tools.
Content Marketing Analytics: Want to know how your content is performing in internet searches? Check out the content audit and post tracking tools from SEMrush.
Market Research
Competitor Analysis: Sometimes the best insight you can get for your own website is found through your competitors. SEMrush allows users to benchmark website traffic against competitors, find organic search competitors, perform advertising research and brand monitoring, and track social media audiences.
Marketing Analysis: Use the market explorer and traffic analytics tools to glean a better understanding of your target market.
Paid Advertising: Need help with your paid advertising? SEMrush users have access to a variety of tools that aid in keyword research, competition analysis, and automation. These tools include: keyword magic tool, advertising research tool, display advertising, and the PLA advertising tool.
Competitor PR Monitoring: You know what they say - keep your friends close and your enemies closer. Keeping an eye on your competitors is a great SEO strategy. The competitor PR monitoring tools help you do just that. Sign up for SEMrush and take advantage of brand monitoring, post tracking, and social media tracking tools.
Advertising
PPC Keyword Research: Use the power of four awesome tools to level up your PPC keyword research strategy: the keyword magic tool; keyword manager; keyword gap tool; and the PPC keyword tool.
Website Monetization: If you're an affiliate manager, AdSense publisher, or blogger, then this suite of tools is great for you. Monitor your website traffic and more with display advertising, the on page SEO checker, and the SEO writing assistant.
SMM & SERM
Social Media Management: Turn your social media team into superheroes with the social media ads and social media scheduler tools that help with post publishing, monitoring, and ads management.
As you can see, there are countless pros to using SEMrush - just take a look at all of those awesome tools! One thing we like the most about this platform is the fact that there is a tool for pretty much anyone on your team. However, with so many tools and so much information available, there are unfortunately a few cons to mention as well.
Cons of SEMrush
While the cons of SEMrush may be few and far between, there are definitely some that are worth mentioning to those who aren't as familiar with the software as we are here at Greyphin.
Amount of Users
Unfortunately with SEMrush, the amount of users that can be using the software at once depends on the plan you choose. This can be slightly off-putting at times, especially when more than one person is working on SEO strategy and needs to access the software at the same time. When you've reached your maximum amount of users, you'll be asked to either exit or kick someone else off of the software - which may cause some ruckus amongst your team. SEMrush does offer additional users at an extra cost, but, depending on your budget and the size of your team, the price can add up quickly.
Learning Curve
While our SEMrush review definitely shows that we love the tools offered from the platform, it's important to note that there is a learning curve for the software. There are, however, several training videos and informational articles that are available to help users learn everything they need to know. The simple fact is that learning all the tips and tricks to each tool is quite time consuming, and, as a business owner, time is one of the most valuable things in your life. But, if you do have the ability to make the time to learn SEMrush, you'll find that it's much worth the effort.
Data Overload
Echoing the point above - SEMrush has a ton of tools. And, if you use all the tools available, you'll find yourself with an abundance of data. While this can be wonderful for your SEO strategy, it can also be quite intimidating. What does one do with so much data? We recommend tasking different people on your team with being the champions of certain tools so that the data overload doesn't become too overwhelming for one person.
Pricing
Compared to other software on the market, SEMrush's pricing may seem a little steep. As a business owner, each expense counts, so unfortunately, some small businesses may not be able to afford the plans offered. But those who are able to shell out the money for these powerful tools will find that it's well worth the investment.
Have questions about your SEO strategy? Learn more about our SEO and inbound marketing services by contacting us today. Also, be sure to view our other favorite resources here!
Expert marketing tips sent right to your inbox.