SEO and Inbound Marketing [How the Two Work Together]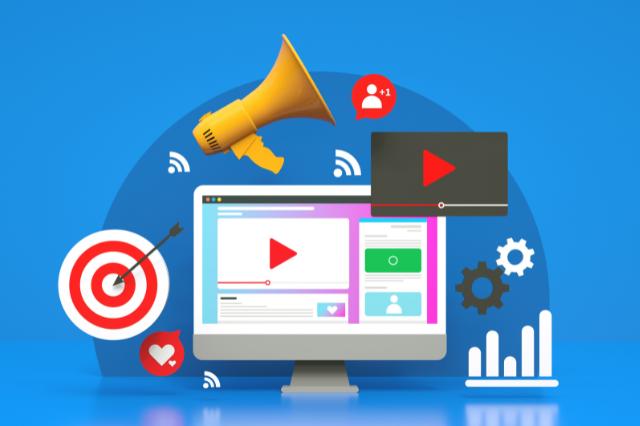 As a business owner, you understand how important it is to stay on top of marketing trends that can help you increase brand visibility and capture lead generation. One of the most effective tactics for achieving these objectives is combining SEO and inbound marketing. When implemented correctly, these two strategies work together to create an effective marketing mix that brings potential customers closer to your business.
But before we dive deeper, let's start with the basics.
What is SEO?
Search engine optimization (SEO) is a tool used to increase visibility in search engines. It's the process of optimizing your website to make it easier for search engine crawlers to find and understand. SEO optimizes elements on your pages such as titles, meta descriptions, images, and content to ensure relevance when users type keywords that are related to your business or services.
SEO can also involve implementing strategies such as link building and keyword research, which help search engines associate your business with certain topics and rank it higher in their results.
What is Inbound Marketing?
Inbound marketing is an effective approach for helping businesses reach potential customers. It utilizes content such as blog posts, videos, emails, and social media to promote products or services and draw people in. Companies that use inbound marketing strategies focus on producing content that audiences want to read and watch rather than interrupting them with ads.
To maximize the effectiveness of an inbound marketing strategy, businesses need to build relationships with their target audiences by providing useful information and being responsive to comments. Ultimately, inbound marketing can be used to generate higher website traffic, increased leads, and improved brand recognition.
How Do SEO and Inbound Marketing Work Together?
SEO and inbound marketing are two essential components of any effective digital marketing strategy. SEO focuses on optimizing a website to appear higher in organic search engine rankings, driving more qualified traffic to the site. Inbound marketing then leverages effective content, such as blogs and social media posts, to convert traffic into leads and customers.
The combination of SEO and inbound marketing is more powerful than either tactic used alone: SEO provides the necessary fuel for an effective content strategy while inbound marketing gives relevance and meaning to organic rankings.
For example, with high organic rankings due to SEO and targeted content written specifically for the customer journey, businesses can continually increase visibility while fostering relationships with potential leads. With this combination of activities working together with an overarching goal of success, businesses will have endless potential growth opportunities.
Greyphin Offers SEO and Inbound Marketing Services to Help Your Business Thrive
Greyphin is the ultimate go-to for those seeking to elevate their business's digital presence. We offer comprehensive SEO and inbound marketing services that are designed to help your business get found online. Whether you're in need of increased organic traffic or better leads, our tailored strategies will help you stimulate growth within your organization. Contact us today to learn more!