All Posts
Should You Use Content Snare? [An Honest Review]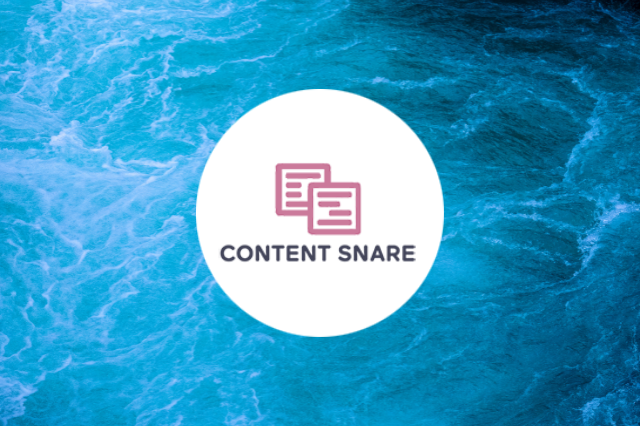 We get it - sometimes life can be crazy; especially when it comes to keeping track of everything that's sent to you from multiple clients and coworkers. But did you know there are different tools out there that can help you stay on top of correspondence from your clients? It's true - and one of our favorites is called Content Snare.
What is Content Snare?
Content Snare is a collaboration tool that allows users to easily gather information and files from other people or organizations. The user (you and your team or agency) can customize fields to reflect what information you need to gather from your client. Then, your client receives an outlined request where they can go through section by section and submit answers, documents, and more, to whatever questions you have asked. It's basically like sending them a hybrid between an email and a form, except that it's fancier and a lot more organized to help prevent your client from becoming overwhelmed.
Pros of Content Snare
Of course, there are plenty of highlights and drawbacks to consider before taking the plunge into using Content Snare for your business. Some of our favorite things about this tool include:
Free Demo
There's nothing worse than signing up for a product or service and getting something that's completely different than what you initially expected. This isn't the case with Content Snare. That's because they offer a free demo of their product without any strings attached (you don't even need to give them your email address, say what?!)
Customization
Instead of sending your client a super long, drawn-out form to fill out for all the questions you may have, this tool makes it easy to customize a content plan request based on your needs. Teams have the option to add a company logo, images, descriptions, and more that will help the client fully understand who the request is coming from, what information is needed, and why that information is being requested.
Organization
Say goodbye to long emails that look like a sea of text. This software makes contacting clients a lot easier for both parties. For one, it allows your team to provide an organized and visually pleasing way to ask clients for documents and other assets. For your client, it gives them the ability to quickly glance at the content request and answer it section by section when they have time, rather than reading through a wall of email copy to find out what you need from them.
Templates
An even easier way to make your life easier is to take advantage of the templates that are offered through this tool. Content Snare provides a variety of pre-made templates that are relevant to the following industries:
Accounting
Design
Digital Marketing
Events
Mortgage & Financing
General
Reminders
One of the coolest features of this online tool is the fact that it will remind your client of things that still need to be submitted without bombarding them with a ton of annoying emails. This is a win-win for both sides; on one hand, you don't need to keep track of reminding your clients every day, and on the other hand, your clients won't feel hassled.
Download Everything At Once
After your clients have submitted everything you've requested, you have the option to conveniently download all of their files and answers all in one fell swoop. This will save your team the time and energy of going through and downloading each piece of information one by one.
Free Trial
Akin to taking a new car for a test drive, Content Snare allows users to "try it before you buy it" with a free trial option. Give it a go for 14 days and see if it's a tool that your team can use. The best part? If you don't like it, you don't have to move forward with a monthly plan. But we have a hunch that you'll like it as much as we do.
Cons of Content Snare
Here are some things that some people may not be jazzed up about when it comes to this online software:
It May Still Overwhelm Some Users
While we think that it's pretty user-friendly, we can see how this tool may still be overwhelming to some - especially if they're the type of person that doesn't enjoy working off of an outline. However, while it may be intimidating at first, we think that you'll be able to easily coach your client through how to use the software and boast the benefits enough for them to be more open to using it for your mutual benefit.
It Can Be Pricey
Hear us out - we know that whether or not pricing is considered high or not is subjective and depends on how big your business is and how much of a budget is available. With that being said, some people may find this software on the pricier side, and some may not. The Basic version, which is best for freelancers and individuals, is priced at $29/month. The Plus version, suited for teams and agencies, is $59/month. The Pro version, created for large teams, is $99/month.
View the features of each pricing plan here.
At Greyphin, we use Content Snare for many of our digital marketing strategies, such as website development, inbound marketing, SEO services, and more. If you need help with your digital marketing efforts, give Greyphin a shout. We'll be happy to talk to you about how our team can help your business grow online.
Expert marketing tips sent right to your inbox.