All Posts
So, You're Looking for an Airtable Review? [Check Out Ours!]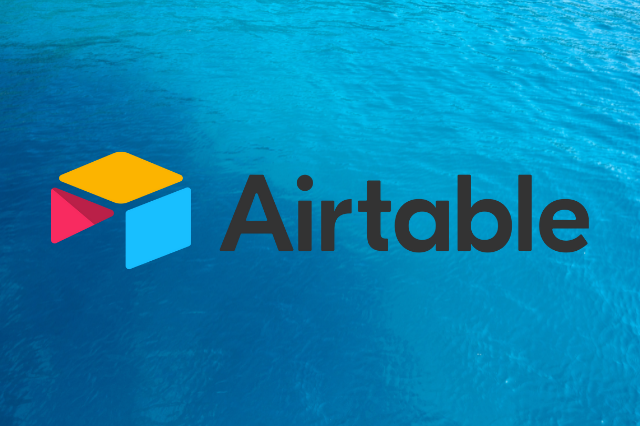 Ah yes, Airtable. It's quite a popular tool these days as more and more teams are creating a virtual workspace. But is this app a good choice for your business? As with any other software, there are pros and cons that are associated with Airtable. So, if you're looking for an Airtable review, you've come to the right place. Let's dive in.
First thing's first - for those of you who are unfamiliar with Airtable, we're going to talk about the basics of the tool before getting into what we like and don't like about it.
What is Airtable?
Put simply, Airtable is a cloud-based collaboration app that allows teams to work together on multiple different items such as content calendars, workflows, spreadsheets, and more. Think of it as a fancy spreadsheet software that can be accessed by your team from anywhere in the world.
Pros of Using Airtable
Those who opt to use Airtable will love the following features:
User-Friendliness
Who doesn't like a tool that's easy to use? Airtable boasts a user-friendly interface with bright colors that makes work seem more fun. The best part? This tool is very customizable so teams can easily make changes that are best suited for what they need.
Different Views
It's no secret that everyone's brain works differently - which is why Airtable's customizable views are awesome. Team members can view the same exact information in different formats including Kanban, Timeline, Gantt, Calendar, Grid, Gallery, and Form views.
Automations & Integrations
Ever wish you could automate certain parts of your processes? Now you can! In addition to automating certain things such as notifications and running custom code, Airtable also offers integrations with your favorite apps. Integrations include:
Slack
Facebook
Twitter
Google Workspace
And more!
Sync Existing Data
Do you have a lot of data that exists on another platform? Worried about having to transfer all of that information over to Airtable? Airtable actually makes it quite easy to sync data from other platforms so that you can share it with the rest of your team.
Cons of Using Airtable
While Airtable is overall a pretty decent tool, there are some cons that come along with it.
Learning Curve
It's no surprise that any new tool has some type of learning curve, including Airtable. While it is pretty user-friendly, Airtable may be confusing at first for those who may not be as technically savvy as others. However, the company took this into consideration when making their website and created a resources section where users can find Airtable Guides and a blog with information about the software.
Pricing
We know, we know - pricing is always on our cons list. But hear us out. While there is a free version of Airtable, bigger teams will need either the plus, pro, or enterprise versions. These versions charge per user, per month, which can add up quickly depending on the size of your team.
So, what do you think of our Airtable review? Do you think you'll try it? If you need help with your inbound marketing or SEO strategies while your team is busy with other tasks, be sure to contact us.
Expert marketing tips sent right to your inbox.