All Posts
The Pros and Cons of WorkFlowy [According to Greyphin]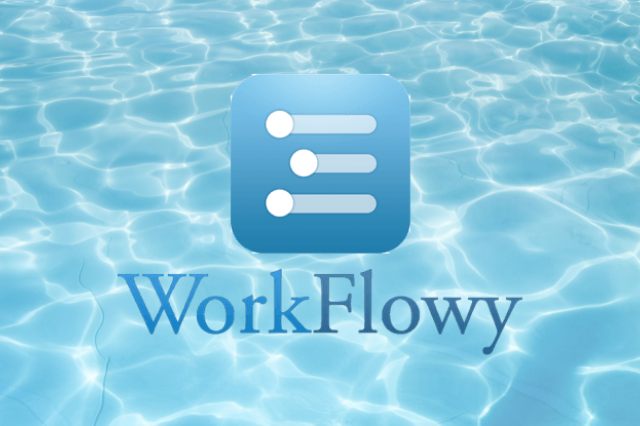 Is your team struggling to stay on track when it comes to getting a project done? Is your current structure for organization lacking? Are your team members attracted to outline-style planning when it comes to project management? Then WorkFlowy may be a tool worth looking into! At Greyphin, we like to use this web-based software as part of our web design process. But what are some pros and cons that come with it?
Before we dive into what we like and don't like about this tool, let's go over the basics.
What is WorkFlowy?
Remember back in school when teachers would have students make outlines for writing a paper in class? WorkFlowy is like a way cooler version of that. Think of it like a glorified nesting-style text document that can be accessed by multiple people and edited by team members from anywhere in the world in real-time. It's as simple as that!
Pros of Using WorkFlowy
Boasting the phrase "As simple as paper. Absurdly powerful" on their website WorkFlowy has a lot to offer for teams that are trying to get more organized. Here are some of the benefits our team at Greyphin loves about this tool:
never-ending nesting
Have a long project to plan out with lots of bullet points to be included in the scope of work? No problem! The infinite nesting feature of WorkFlowy makes things much easier. The best part? This tool will help you keep your ideas organized in sections so your team won't lose its collective train of thought.
Easily Add files
If you have files or images that you want to include in our project outline, you're in luck. This tool makes it easy to drag and drop an unlimited amount of images and other file types from your computer straight into the app. How's that for convenience?
Ultimate Organizaiton
WorkFlowy offers many features that help with organization. These include:
•Search function: This feature allows users to search through documents quickly and easily
•Tags: Add tags to items to enable filtering as well as quick identification
•Kanban: Those who prefer Kanban-style vs lists will love this feature
•Backlinks: Instantly create references within your project by using backlinks
Easy Sharing
Sharing your WorkFlowy projects is simple! In fact, the team members or other people you want to share your project with don't even need their own account to view or make changes to a document. There are also multiple ways to share your project with others in a fast and secure way.
Cons of using workflowy
While we usually have a list of cons for each tool we review, it's safe to say it was difficult coming up with a list for this one. Our team absolutely love this app, but here is one thing we thought about that may be unattractive for other potential users:
If you don't like outlining, this isn't your tool
Let's face it - everyone's brain works differently. With that being said, there are plenty of people on planet Earth who may not necessarily enjoy list or Kanban outlines for their projects. And, if that's you, then WorkFlowy may not be the best option for your project. But hear us out - it's worth a shot; especially with the free version that you can try at any time.
Want to see other resources we've reviewed? Visit our resources page or check out our blog here. As always, if you need help with your inbound marketing or SEO strategies, give Greyphin a shout by contacting us here.
Expert marketing tips sent right to your inbox.