The Types of Backlinks [Which are the Best for Your Website?]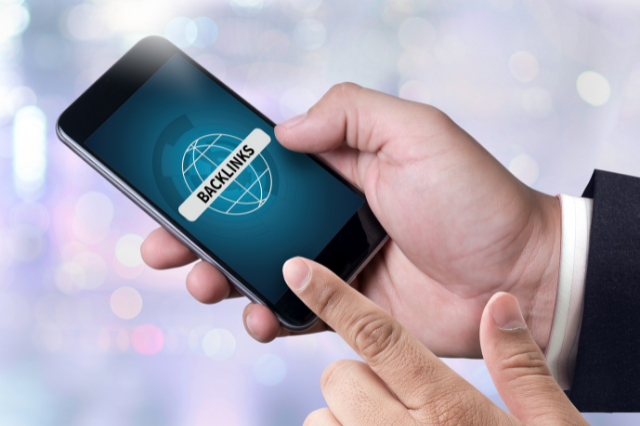 Backlinks - you know them, you love them, you understand how important they are for your website. Well, if you've read our most recent blog, then you should have an understanding at least. But now that you're familiar with what backlinks are, let's dive deeper into the different types of backlinks that exist on the world wide web.
Yes - you read that correctly. While it may seem like a wild concept, there are different types of backlinks that should be used, and some that you should steer clear from. Before jumping in, though, it's important to understand the differentiation between nofollow links and dofollow links.
Applying a nofollow tag to your backlinks tells Google not to follow the links on the page. These types of links are less valuable to the authority of your website and often don't affect search engine optimization.
On the other hand, using dofollow backlinks is a common and valuable practice. In fact, a dofollow link is just a regular link from a website to another website without the nofollow tag. This allows Google to recognize where the links on a website are linking to or from.
With that being said, let's talk about the backlinks that you should strive to obtain for your website.
Backlinks That Will Make a Difference
There are many approaches to backlinking that will help make a positive difference for your website. These include the following:
Editorial Backlinks
While you may be thinking that we're talking about newspapers here, editorial backlinks are much different than what you may assume. Editorial backlinks are perhaps the most valuable type of link you can get from another website. When a website publishes a piece of well-written content that is valuable and relative to your industry, and when the author links to your website, that's an editorial backlink. These are a fantastic type of backlink to get because when someone links to a page on your site from a high-quality piece of written content, it signals to Google and other search engines that your website is a valuable resource, therefore adding to your site's trusted authority.
Guest Blogging Backlinks
Have you ever seen a "guest blog" on a website that you like? Believe it or not, guest blogging is one of the best ways to get backlinks for your website. Find a website in your industry that has a high authority score and contact the website owner. After establishing a relationship with the owner, offer to create a piece of content for their website in exchange for a backlink to your website. This is a great idea because it gives the website owner a chance to get some valuable content for free, and you get a backlink to your website from a credible source. Sounds like a pretty good gig, huh?
Social Media Backlinks
When we say "social media backlinks," we're not talking about spamming your followers with a ton of links or asking someone else to do the same. Instead, try adding your website link to your social media profiles for your business. When people come across your profile and find themselves interested in what you offer, they'll most likely click on your website link to learn more about your products and services. This is a great way to increase high-quality traffic to your website.
You can also encourage your employees to include a link to your website in their personal social profiles as well. These count as backlinks for your website!
It's also a good idea to consider visiting social sharing sites such as Reddit and find people asking questions related to your business. Do you have a piece of content that you could share in the comments that offers valuable information to those asking the questions? If you do, share a link! This is an easy way to generate traffic to your site.
High-Quality Business Directories
While getting backlinks from business directories may be frowned upon by some, there are some high-quality directories out there that are great for backlinks. Avoid spam directories and instead try getting your business listed on search engine directories such as Google My Business, Bing Places for Business, and Yahoo Localworks.
Backlinks from Images
It's no secret that humans are visual beings; that's why backlinks from images and infographics are a great idea. When you create an image or infographic that is eye-catching and has valuable information for your audience and others in your industry, they're more likely to share your content on their social media or websites. Providing high-quality information in a fun and engaging way is key.
Types of Backlinks to Avoid
Since we covered the types of backlinks that will be beneficial to your website, let's talk about the types of backlinks you should try to avoid. These include the following:
Backlinks You Have to Pay For
It may sound like a good idea to someone who isn't familiar with how search engines work, but paying for backlinks is actually a terrible idea. In fact, paid backlinks are frowned upon by search engines such as Google. So, if you see a website that offers you backlinks in exchange for money, it's best to just stay away.
Links from Irrelevant Content or Websites
At this point it should be pretty clear that backlinks are most valuable when linked to or from high-quality content that is relevant to your industry. Therefore, it makes absolute sense that links to or from irrelevant websites should be avoided at all costs.
Spam Links
No, we're not talking about the delicious canned ham product by the same name. Instead, we're talking about internet spam. While it may seem desirable to go out on the internet and sew your proverbial wild link oats in as many places as possible, it's important to avoid generating spam backlinks. Here are some ideas of what NOT to do:
Don't go on websites and post a ton of comments with links to your website. That's a no-no.
Don't contribute content to sketchy websites, even if your boss gives you a backlink quota to meet for the month.
Don't list your URL in a low-quality directory. Believe us; you'll know if it's low-quality from the looks of it.
Don't join forums like Reddit just for the sake of commenting with a backlink. Instead, make sure your comments contain valuable information and were created to provide a genuine answer to a question.
Need help with your inbound marketing and SEO strategies? Contact Greyphin today!