Tips for Nurturing Your Social Media Audience [Boost That Engagement!]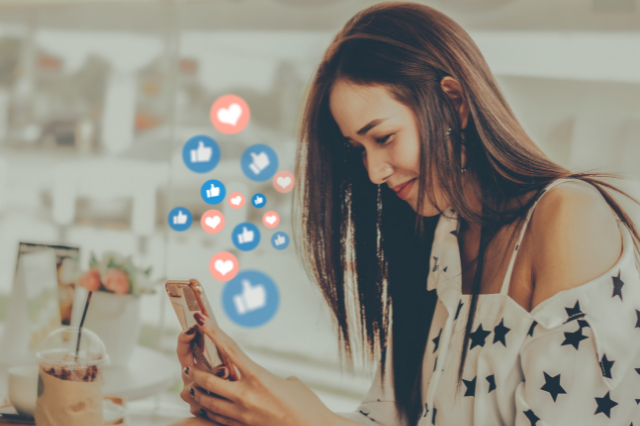 In our most recent blog series centered around our Social Media Posting Checklist (pssst…it's FREE to download here), we've been discussing different ways of engaging your audience on social media platforms. But once you have your social media audience engaged, how do you nurture them to a conversion, such as a sale?
That's a great question - and guess what - we're going to talk about it in this groundbreaking blog post.
(You know we love to be dramatic).
Before we dive into our list of tips, let's define what lead nurturing is, shall we?
What is Lead Nurturing?
Lead nurturing is the process of developing relationships with buyers at each stage of the sales funnel, from first contact to conversion. By providing relevant and timely content, you can keep your leads engaged and more likely to convert when they're ready to buy. The key to successful lead nurturing is to understand what your buyers want and need at each stage of their journey, and then give it to them. With the right content and a little bit of effort, you can turn your leads into customers.
How to Nurture Your Social Media Audience
Social media is a great way to connect with your audience and build relationships. However, it's not just about broadcasting your message – you also need to nurture your audience and make sure they feel valued. Here are some tips on how to do just that:
Don't just post random stuff: Your posts should be interesting and relevant to your target audience.
Be responsive: If someone leaves a comment on your post, take the time to reply. This shows that you're interested in what they have to say and that you value their input.
Don't be afraid to show some personality: Let your readers get to know you and see the human side of your brand. This will help them feel more connected to you and invested in your success.
Give them something to look forward to: Whether it's behind-the-scenes sneak peeks or exclusive discounts, make sure your audience has a reason to stick around.
Don't be afraid to experiment: Social media is constantly changing, so it's important to experiment with new strategies and tactics. See what works for your business and run with it.
By following these tips, you can nurture your social media audience, create lasting relationships with them, and boost your conversions!
Don't have time to take care of social media while running your business? No worries - you can hand it all over to the pros here at Greyphin! Our social media management and inbound marketing teams are prepared to take on your social media strategy to help you keep your audience engaged and increase your number of leads and conversions.
Sound good to you? Contact us here!