What is Email Marketing? [Email Marketing Basics]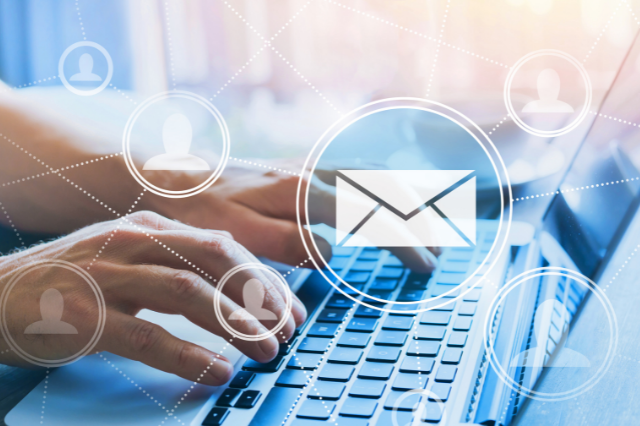 You know about email - whether you're sending email, receiving email, or signing up for email newsletters, it's most likely you're dealing with digital mail in one way or another on a daily basis. And, if you're not, then we need to talk. But that's for another time. The point is this: email can be instrumental in your marketing strategy. But what is email marketing exactly?
Let's start with the basics. What is email marketing? Email marketing is the use of electronic mail as part of your marketing strategy to attract attention to your products, services, and offerings. Pretty simple, right?
While email marketing may seem pretty cut-and-dry, there's actually quite a bit of effort that goes into it, which we'll talk about in upcoming posts. So stay tuned for those. For now, let's focus on what email marketing is used for.
In addition to promoting your business or company, marketing through an email campaign is a great way to build customer loyalty by offering special announcements, offers, and discounts as an incentive for signing up for an email list. Those customers who do sign up will be the first to know about new products, events, news from the company, and more.
You may also use your email marketing list as a way to promote content on your website. Has someone on your team written an awesome new article or blog post that you think your audience would love? Share it in an email blast! Or maybe your business started a podcast and you just came out with a new episode - share that to your email list, too!
Did you know that email is a great way to boost the number of followers and engagement on your social media channels? Share links to your social media profiles in your email marketing campaigns to encourage your dedicated customers to follow your Facebook, Twitter, Instagram, TikTok, and other social media platforms you may be active on.
Alas, this is just the quick and dirty answer to the question: what is email marketing? But we're just getting started. Be sure to keep an eye out each week for new posts about email marketing. In the meantime, if you have questions about how our inbound marketing services can help you with your email marketing strategy, contact Greyphin today!