All Posts
Yoast SEO Review [Pros and Cons]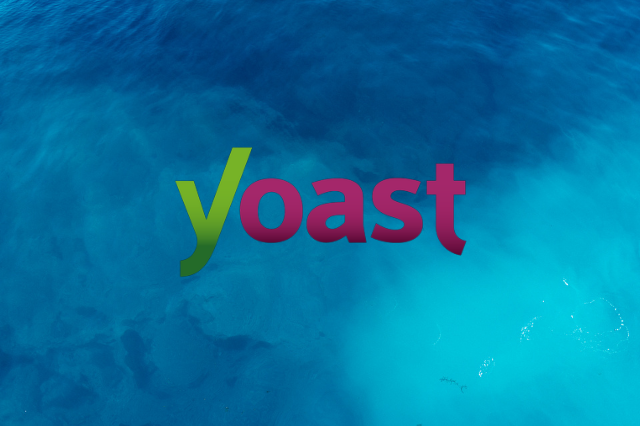 If you have a WordPress site for your business and you're looking for a tool to help you boost your search engine optimization efforts, then check out Yoast SEO. At Greyphin, we understand the importance of researching a tool or software before fully committing to it, so that's why we decided to put together this Yoast SEO review to help fine people like you find the information they need to know before pulling the proverbial trigger on the software at hand.
As always, let's break it down to the basics to start off this enthralling blog post.
What is Yoast SEO?
To put it simply, Yoast SEO is a plugin for WordPress that helps website owners and content creators figure out what they need on their site to boost their SEO. If you're not sure what a plugin is, no worries; it's pretty easy to understand! A plugin is a software that is installed as an "add-on" to a website or web browser to provide additional functionalities and capabilities for users.
So, essentially, Yoast SEO is an add-on software for WordPress designed to give you recommendations to improve the SEO on pages throughout your website.
As with all other resources we've been reviewing on the Greyphin blog, the Yoast SEO plugin comes with its pros and its cons.
Pros of Yoast SEO
When you visit the Yoast website, in big, white letters it says "the #1 WordPress SEO plugin." That's a big claim to make, but as one of the most downloaded plugins for WordPress, there are plenty of great features that come along with this tool.
Pricing
Perhaps the biggest draw to using the Yoast SEO plugin is that it's free! Yes, FREE! Of course, the free version only includes certain capabilities, including using the SEO and readability analysis tool. However, Yoast does offer a premium version for $89 per year that provides intelligent word form recognition and adds synonyms and related keywords & phrases into content. The positive takeaway is this: users can definitely benefit from the free version, but, if they have the means to purchase it, the yearly cost of the premium tools is a small fraction of what other tools cost per month.
Tons of Features
While writing this blog post, it was difficult to narrow down which items to highlight because, well, Yoast boasts a lot of awesome features. In fact, if you visit their features page on their website, you'll see a list of features that they've added each year since 2008. These features include but aren't limited to:
Breadcrumbs for easy navigation
Robots meta tags to control which pages search engines will crawl & index
Duplicate keyphrases check to ensure your website doesn't have more than one page with a specified keyword
Social & Google previews to see what your content will look like on social channels and on the search engine ranking pages
Internal linking suggestion tool that provides insight for valuable links to use within content
FAQ block tool that helps Google users find answers to their questions quickly
Multiple integrations with software such as SEMrush, Slack, Zapier, and Elementor
and much more.
User Friendly
After personal experience with the Yoast SEO plugin, and after reading countless other Yoast SEO review posts, the general consensus seems to be that this plugin is easy to use. User-friendliness is always a plus, since it makes for a frustration-free experience. In addition, the Yoast website also provides a variety of SEO blogs and training resources, providing a richer experience for the user.
Cons of Yoast SEO
Ah, yes, our least favorite part of these resource review blogs - the list of cons. And no - we're not talking about con artists, or the renowned 1997 action/thriller film Con Air starring the ever-so-talented Nicolas Cage, we're talking about things that users find could be better with this plugin.
Free Doesn't Always Mean Better
Okay - we know what you're thinking: we listed the pricing in the number on spot on our list of pros; but hear us out. The freemium model of Yoast is definitely a great starting point for those who have a smaller website or those who are new to the game of SEO. However, through our research, we've found that a lot of users find the limitations of the free version to be frustrating, and that many of the more useful, technical SEO tools only come with the premium plan. While we understand that this may turn some people off from this tool, we will again say this: $89 may cause sticker shock for some, but when potential users that $89 is per year rather than per month, it seems like a more feasible option.
It Doesn't Understand the Intent
Many users of Yoast SEO have reported that they've found the tool does not understand the intent behind your keyword selection. For example, a user may have done keyword research in a tool such as SEMrush or LongTailPro, and has crafted their content based on that keyword research. Yoast may indicate that they keyword is irrelevant to the content, even though it is. Because of this, it's important to use your best judgement to decide if your original keyword is relevant to your content and audience, or if Yoast is correct.
Annoying Ads
In addition to the aforementioned cons, several users have also complained about the amount of ads that Yoast populates in their WordPress dashboard. Of course, you can always choose to just ignore these ads, but many people find them annoying and off-putting when trying to focus on their SEO strategy.
If you're a WordPress user, then this tool is definitely worth looking into. If you have questions about search engine optimization give Greyphin a shout. We offer SEO services, inbound marketing services, and other offerings designed to help your business grow online.
Expert marketing tips sent right to your inbox.