All Posts
Zoom Review [Pros & Cons of a Video Conferencing Tool]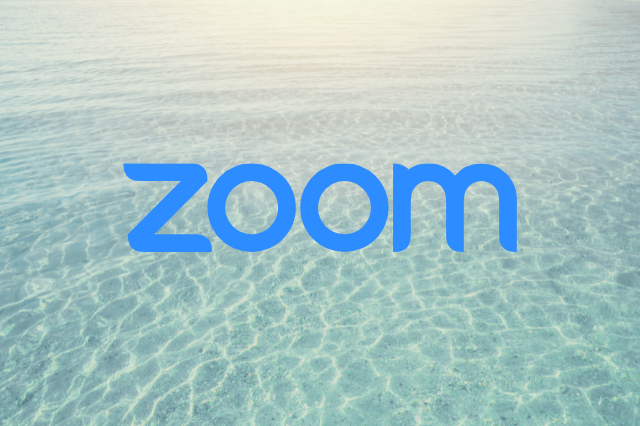 Whether you've been working from home for a while now or were forced to be out of the office due to the global COVID-19 pandemic, one thing's for sure - video conferencing is much more in demand than ever before. That's because, even though there's a lot going on in the world at the moment, business must go on. Video conferencing tools such as Zoom make it easy for coworkers and clients to stay in touch from any part of the world - but is it worth it for your company? Our Zoom review will go into detail about the pros and cons of the popular video conferencing tool.
What is Zoom?
While we could get all technical here, we're going to keep it simple for the sake of this blog post. Simply put, Zoom is an online platform that provides online video calling and chat services through a cloud-based software. Zoom has many uses - often being utilized for teleconferencing, online learning, and just hanging out with friends and family digitally.
Pros of Using Zoom
As you can imagine, there are many pros to using this video conferencing tool. These include:
Virtual Meetings
Does your company's team work remotely? Are you looking for a high-quality, trustworthy video calling platform? Hold your virtual meetings with Zoom. With this platform, users can easily create meeting links to send to anyone throughout the world. People can join the meetings via video on a mobile device such as a computer, cellphone, or tablet. Participants may also join via phone by dialing a specific number generated through the app.
Webinars & Classes
If your company has skills or information to teach to clients or other professionals in the same industry, you can always opt to host a virtual class or webinar through Zoom. Of course, the software is available in different paid plans which allow up to a certain number of participants. So, be sure to have the correct plan in place before planning a webinar if you're expecting over 100 guests.
Integrations
Zoom also has integration capabilities that allows users to utilize a variety of apps within the platform. Some of the apps that can be used include:
Panopto
LTI Pro
Salesforce Sales Cloud 360
Slack
Kaltura
Productiv
Zylo
Zoom for HubSpot
And many more! View the full list of available integrations here.
Cons of Zoom
There are very few cons that are associated with Zoom, but here are some notable ones to mention:
Pricing
Many companies may be able to get away with the free version of Zoom; and if that's the case, then that's totally awesome. The freemium version of this platform allows up to 100 participants on a call with unlimited group meetings up to 40 minutes long. However, there is also the Pro version for $14.99 a month that gives all the benefits of the free version plus more features. Need more than that? There are the Business and Enterprise versions that host up to 300 and 500 participants respectively.
It's Technical, Yo
Sorry, we had to make ourselves laugh here. But in all seriousness, if your team is switching over to remote work for the first time, or if you have members on your team that aren't exactly technically savvy, then Zoom can be a little hard to learn at first. However, once someone learns this tool, it's pretty straightforward after that. It's just something to keep in mind when you're considering adding this platform to your virtual tool belt.
So, what do you think of our Zoom review? If you're considering adding more tools to your list, be sure to check out our list of resources we love. And, as always, if you need help with SEO or inbound marketing, contact Greyphin here and we'll be happy to assist you with your digital marketing needs.
Expert marketing tips sent right to your inbox.