Best SEO Trends for 2021 [Trust Us, We're Pros]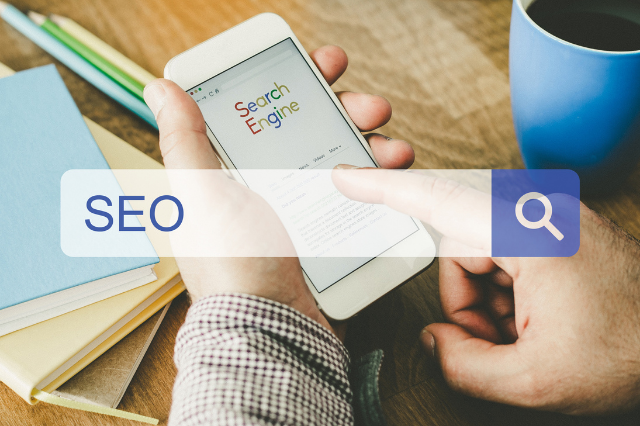 Search engine optimization - we know it, and, well, some of us love it. Whether you have a love or hate relationship with SEO, one thing's for sure; it's constantly changing and it's important to stay on top of the latest and best SEO trends.
That's why we decided to put together this comprehensive guide on the best SEO trends for 2021! We hope that this helps you with your search engine optimization efforts. But, of course, we also offer SEO services if you need our help with optimizing your website.
Core Web Vitals
One of the, if not the most important, SEO trends for 2021 is placing focus on core web vitals. If you're not familiar with core web vitals, you can read our blog titled What are Core Web Vitals? [Trust Us- You Need to Know] here.
The TLDR of the aforementioned blog is this: in 2020, Google released a set of metrics that are important in helping your website gain authority in web searches. These metrics, which are referred to as core web vitals, consist of the following:
Largest Contentful Paint (LCP): This measures how fast it takes for content to load on a page of a website. An ideal LCP is 2.5 seconds or less.


First Input Display (FID): This measures how long it takes for the interactive elements on a webpage to become functional. This should be less than 100ms.


Cumulative Layout Shift (CLS): This measures the amount of unexpected movement on a webpage. Google's recommended CLS score is less than 0.1.
Optimize for Voice Search
It's definitely not a secret that mobile devices are being used more and more frequently in our daily lives. That's why one of the best SEO practices for 2021 is to focus on optimizing for voice search. Smartphones and other devices allow users to speak questions into search engines such as Google in order to find answers to their problems in a fast and easy way.
When doing keyword research for your website's content, be sure to keep this in mind. Instead of using one or two keywords, try researching phrases that people would speak into a device. For example: Someone may type "Bridgerton Season 2" in Google to find out when the new season of the hit Netflix series is coming out. But, in voice search, someone may speak a more natural sounding sentence like "When does season 2 of Bridgerton come out?"
Make sense?
Mobile Friendliness
If you've been keeping up with our blog for quite some time, then you'll know we covered mobile-friendly website design several times. And there's a reason for that! Best SEO practices keep mobile-friendliness in mind, and this is becoming more and more important for 2021. As we said earlier, smartphones and mobile devices are seemingly taking over the world. Everywhere you turn, you'll see someone with some type of mobile device, using it for every day tasks such as work, studying, and entertainment.
People also use mobile devices to find products and services online. When you design your website with mobile-first design in mind, you're signaling to Google that you care about the user experience on your website. In fact, in 2019, Google introduced mobile-first indexing. What does that mean? It means that Google takes a look-see at the mobile version of your website before the desktop version. So, keeping this in mind, and the fact the Google is leaning more towards user experience as the main driver for your ranking in the search engine results page (SERP), it makes sense that you should make mobile-friendly design a top priority for your website.
Read more about why Your Mobile Website Design Matters here.
Analyze Your Analytics
We had fun writing that headline! Anyway, on to more serious business. Analytics will play a huge part in the future of SEO. Why? Because Google is now relying on the user-friendliness of your website. If you've never used Google Analytics before, it's an amazing tool that allows website owners to view and analyze data about the performance of a website. Analytics sheds insight on the behavior of your website visitors, allowing you to generate ideas about how to adjust content and design in order to meet the needs of your audience. If you want to be using the best SEO practices, then Google Analytics needs to be part of your regular SEO routine.
Read more about Google Analytics on our blog titled What is Google Analytics? [And Reasons to Use It].
Long-Form Content
Writing, am I right? All jokes aside, having more long-form pieces of content on your website is a good idea for the future. In fact, Semrush's State of Content Marketing Report shed light on the fact that content pieces that were over 3,000 words generated up to three times more traffic, four times the shares, and overall achieved more backlinks than shorter pieces of content.
So, this means that it's important to get your copywriters to spend more time on lengthy articles that provide value to your audience. Writing valuable content that's relative to what your buyer personas are searching for will help you land a higher spot in the SERP.
Featured Snippets
You know how when you ask Google a question and you get a box at the top of the SERP that features a short paragraph and perhaps a photo or video? That's called a snippet! Featured snippets are becoming increasingly popular on search engine results pages. Having content on your website such as FAQ pages, bullet-point lists, how-to-guides, and other information that can be easily broken down into bite sized pieces is perfect for featured snippets. It's important, though, that when you're creating this content on your website, you remember to base your content around relevant keywords as well as questions you think people are asking search engines to find your content.
Need help with your website design, copywriting, or best SEO practices? Greyphin's here for you! Contact us today to learn how we can help your website get in line with today's SEO trends!