Different Marketing Approaches [Which is the Best for You?]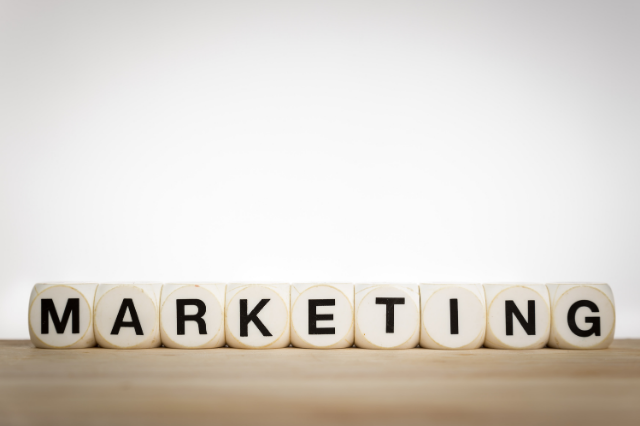 If you're somewhat familiar with marketing, then you understand that there are several different marketing approaches out there for you to choose from. Of course, not every approach is the best for your business, but how do you pick and choose between the different types of marketing for your company?
That's a good question, and we hope to help answer that for you right here, right now.
*Cue exciting yet suspenseful music such as "O Fortuna"*
All joking aside, there are a variety of types of marketing to be aware of if you want to help grow your business. These include:
Digital Marketing: We definitely know a thing or two about digital marketing. In fact, we even have a blog post about

How to Choose a Digital Marketing Agency

. Though, we hope if you do decide to go the digital marketing route, you'll contact us. Anyway, digital marketing is just that - marketing in the digital world. Successful digital marketing uses a strategic process by promoting services, products, and businesses by using the internet, mobile phones, social media, email, SEO, and other digital avenues.


Inbound Marketing: Inbound marketing is exactly what it sounds like; it's all about bringing the customer to you. Okay; it's a little more complicated than that, and actually takes quite a bit of effort. In fact, we've written several blog posts about inbound marketing to help you get more familiar with the concept, such as our post titled

What is Inbound Marketing

? Simply put, inbound marketing is a form of digital marketing that is focused on three stages: attract, engage, and delight. Follow these steps for your business in your inbound marketing efforts and you'll have customers knocking on your proverbial door.


Outbound Marketing: In contrast to inbound marketing, there's - you guessed it - outbound marketing. Outbound marketing is more traditional in the sense that it's not wholly digital. Outbound marketers focus on reaching out potential customers by pushing out marketing messages via avenues such as cold calling, seminars, and even trade shows. The downside is that outbound marketing tends to be pricier than inbound marketing and, on average, has a much lower

marketing ROI

.


Social Media Marketing: Let's face it - social media is king these days. And marketing on popular social media channels is a great way to get your product or service in front of the eyes of hundreds, thousands, or even millions of people! By creating a

social media marketing

strategy, you can increase brand awareness and generate leads by building a following and promoting ads on platforms such Facebook, Twitter, Instagram, and more.


Traditional Marketing: Ah, yes, we can't forget traditional marketing. When we talk about traditional marketing, we're referring to things such as billboards, magazines, flyers, radio, and other non-digital marketing tools. While traditional marketing can be effective for some, it's best used in conjunction with digital marketing efforts to reach as broad of an audience as possible. Think about this - what do you see more of? People reading magazines and brochures, or people using their smartphones?
Remember, not every business will need to use all of these marketing approaches. In fact, we suggest that digital marketing (including inbound marketing) is the best route to go for any business. Why? Because our society is becoming more and more digital any day. Plus, digital marketing efforts tend to be less expensive than other approaches, such as print advertisements and TV commercials. Ultimately, it's up to you what you think is best for your business.
Have questions about our digital marketing and inbound marketing services? Contact us here and we'll be happy to help narrow down what we think will work best for you.