What is Inbound Marketing?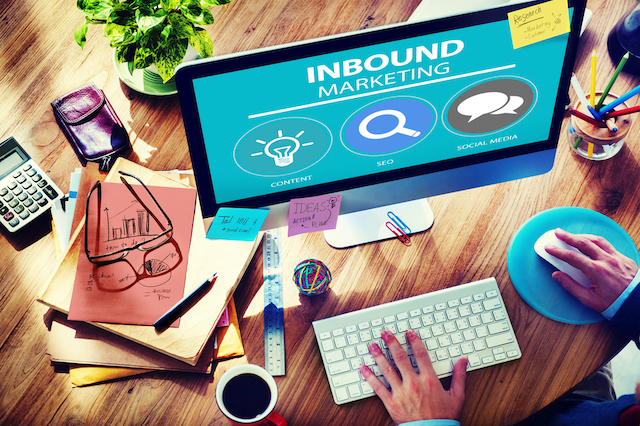 Close your eyes. Just trust us. Okay, now - think of marketing. What do you think of? Our guess is you thought of commercials, junk mail, spam, and insanely annoying internet ads. Right? That type of marketing is called interruption marketing, which is a very common tool for marketers all around the world. But one type of marketing you may not have heard of before is inbound marketing. What exactly is it? We thought you'd never ask!
Inbound marketing is a technique for drawing customers to products and services via content marketing, social media marketing, search engine optimization, and branding. While interruption marketing can be useful in many instances, inbound marketing takes a completely different approach. Instead of forcing people to interact with you, inbound focuses on being available to potential customers with valuable insight and support as they search for the answers to their problems.
But how do you do this? Well, through three major stages. These stages are:
•Attract: Attract prospects throughout helpful content such as blog posts and other informational resources.
•Engage: Engage them through conversational tools tailored to their needs, such as email campaigns.
•Delight: Delight them by continuing to act as an empathetic and authoritative voice by showing you care and offering them information and products they need.
At this point, we know what you're thinking - isn't the search engine optimization on your website good enough to reach your desired audience? Well, while SEO is one very important aspect of getting your website found online, it's only one piece of the puzzle. You need more than just traffic; you need the right traffic. You need people who are a good fit and are likely to buy from you. In order to make the biggest impact for your business, you need to pair your search engine optimization efforts with a well thought-out inbound marketing strategy, so you can attract, engage, and delight your audience.
However, when you implement SEO and inbound marketing strategies for your website, always keep in mind that there's no such thing as instant gratification. In fact, you could say that your journey with SEO and inbound marketing is a marathon rather than a sprint. And, if you don't start working towards your goals now, you'll be much further behind in the long run. Then you'll have to focus on catching up, which can turn into a real mess in the end. And no one wants that.
What's the lesson of the day here, folks? Inbound marketing is exactly that; marketing that brings people to you by offering optimized content they're already searching for online. No fads, no gimmicks: just giving your customers what they want. Pretty cool, huh?
If you're a small business owner trying to grow your audience, be sure to contact us at Greyphin to learn more about our inbound marketing services and other digital marketing offerings. We don't bite - we promise!