Digital Marketing Automation [Types of Marketing Automation]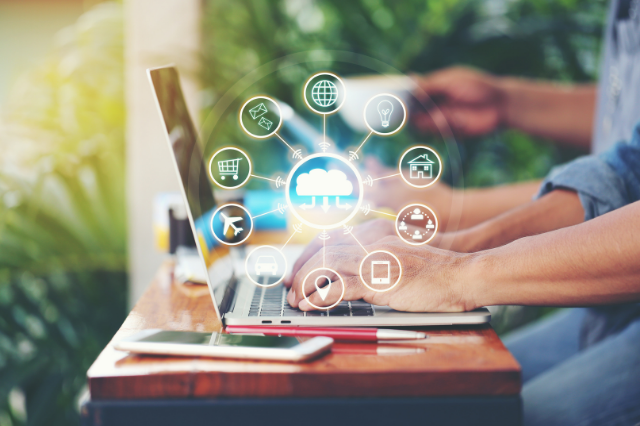 Marketing automation - we know it, we love it, we thrive on it. And if you don't know it and love it, it's probably because you haven't read our last blog post "What is Marketing Automation? [And Why Should You Care?]." Now that you're familiar (or soon to be familiar) with the concept, why don't we dive deeper into digital marketing automation and other types of automation for marketing efforts, shall we?
We highly recommend using digital marketing automation as part of your marketing strategy. Because, as we talked about in our aforementioned blog post, there are many benefits to marketing automation, including saving time, tracking user engagement, creating conversions, fostering communication, and understanding buyer personas.
All this talk about benefits is great and all, but it doesn't really do you any good until you have a better understanding of the different types of marketing automation you can incorporate into your strategy.
Automation for Email Marketing
Ah, yes, email marketing - a super important piece of your inbound marketing efforts. Some business owners may be shaking in their boots when they hear the phrase, but what if we told you there's a way to make your email marketing strategy easy? That's right - marketing automation software, such as HubSpot's CRM, makes it simple to create contact lists, create automated emails, and set up workflows designed to send out email nurturing drip sequences when a certain action is triggered on your website.
This is beneficial for your business in many ways. For one, you can write and schedule emails in one sitting well in advance. It also saves you from having to manually reach out to every single one of your contacts or leads any time there's something worthy of sharing. And, when using email marketing automation to share relevant information and communication with your contacts, it helps to keep your leads engaged and shows that you care about their journey as a buyer.
Marketing Automation for Mobile Phones
Have you ever signed up for a coupon from your favorite shop or restaurant through a text message? That's an example of mobile marketing automation! Like email marketing automation, mobile marketing automation allows business owners to set up contact lists and send information and promotions out to subscribers through text message. This is a fantastic strategy to implement alongside your email marketing efforts because, according to HubSpot, text messages tend to have a higher open rate compared to emails. Of course, always be sure to give your subscribers an easy way to opt out, and only provide relevant information and offers to keep them engaged and generate conversions.
Social Media Automation
As a business owner, you don't have the time to sit around and make sure you're posting to your social media accounts multiple times a day. That's why you should consider social media marketing automation for your business. There are plenty of social media post schedulers out there (like HubSpot) that allow you to build and schedule future posts days, weeks, and even months in advance. Talk about convenience!
Marketing Automation for Online Ads
You know when you go to a website to look at a product, and then you go to another website or sign into Facebook and see ads for the product you were just looking at? That's called retargeting, and it's a smart automated process for those who are selling goods or services online. Instead of manually creating ads for each internet user that visits a website, ad automation software uses technology to understand what a person is looking for and tailors their online experience by showing them advertisements that are relevant to their wants and needs.
Need help with your inbound marketing strategy or have questions about how HubSpot's digital marketing automation software can help your business grow? Contact Greyphin today and we'll be delighted to talk to you about your marketing efforts!