All Posts
How to Get Backlinks [to Increase Traffic to Your Website]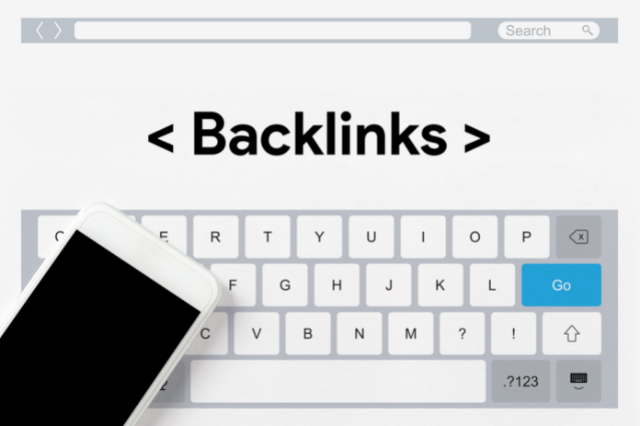 Now that you have the scoop about backlinks, let's talk about how to get backlinks, shall we? If you're new to our blog and aren't familiar with backlinks, be sure to read our posts about The Importance of Backlinking, The Types of Backlinks, and What is a NoFollow Link. It's good stuff - we promise.
By now you're probably sick and tired of hearing us go on and on about how important backlinks are for your website. It's almost like hearing your grandpa tell you the same story over and over again about how he had to walk to school in -100°F weather with no shoes while fighting the abominable snowman.
Unlike your grandpa's story, though, our blog posts are instrumental in helping you understand how to gain authority on the internet. Gaining authority is key in being found easily by high-quality traffic, and backlinks are a fantastic tool for achieving this goal.
Here are some great ways to get backlinks:
Try HARO
Help a Reporter Out, or HARO, is a free service that allows professionals - such as journalists, writers, and bloggers - find valuable sources to link to from their online content. Once you sign up for the free subscription, you'll get access to tons of opportunities for backlinks. For example, a source may post a question on HARO about something related to your industry, product, or service. HARO allows you to submit a pitch to the writer where you can answer their question or provide a link to a useful piece of content from your website that you think they'd find valuable for what they're working on. While this takes some work, it's definitely a solid strategy to help you gain high-quality backlinks.
Create Ultimate Guides
Don't worry - our list of how to get backlinks it's just getting started. In addition to trying HARO, creating ultimate guides is another popular tactic for gaining backlinks on your website. One of the easiest ways to create ultimate guides is to take a popular blog series that you've done in the past and rework it into one big piece of delicious content. Ultimate guides are popular with other businesses in your industry as well as with potential customers.
Of course, you'll want to be sure that the content in your ultimate guide is well-written and provides high-quality information. If it does, then you have a better chance of someone linking to your content from their blog or website, gaining a backlink for your site. It's almost like magic, right?
Use Popular Post Types
Let's face it; there are certain types of content that tend to perform better than others. Unfortunately, most people on the internet don't want to read through a super long, drawn-out piece of content that is academic in tone. Instead, they want the glitz, they want the glamour, they want the bing-bang-pow! Hit them with the razzle-dazzle.
Okay - enough with being silly. Our point is this: when creating content on your website, use a variety of formats. Some of the most popular formats include: quizzes; "How To" posts; list posts; "Why" posts; videos; infographics; posts with eye-catching imagery.
When using these post types, be sure to include information that is relevant and valuable to your audience. This increases your chances of gaining links from external websites that have content that is relative to what you offer.
Find Outdated Links on Other Websites
Another way to get backlinks is to find links on other websites that are no longer valid. These links could be from websites that have changed their name, have outdated resources, shut down, changed names, or even changed URLs.
To make things easy, there are backlink checking tools online that allow you to find outdated links. Once you find old links on websites that are related to your industry, you can contact the website owner and point out that they have useless links on their site and subtly provide them with new links from your site to replace them. It's a win-win for everyone.
Resource Pages
If you've ever done an internet search, then chances are you've run into resource pages. You know - blog posts or articles that are titled something like "Top 100 Resources for Digital Marketing." Believe it or not, these resource pages are awesome for building backlinks on your website. Of course, you must be sure that your website or the content on your website is related to what the resource page is highlighting. If it is, then it's worth trying to contact the website owner or author about having your website or piece of content linked as a resource as well.
Who Links to Your Competitors?
In the world of search engine optimization, competition is the name of the game. So one thing we suggest when we get asked about how to get backlinks is to do some research on who links to your competitors. This takes some time and effort, but when you find a high-quality website that links to one of your competitors, it's worth a shot to reach out and ask them to link to you as well. Of course, this may take some subtle convincing, but that's why you're a professional at what you do, right?
Produce Skyscraper Content
If you're here for the Skyscraper of the Month club - you're in the wrong place. Skyscraper content is something completely different than, well, content about skyscrapers. When asked how to get backlinks, we often tell people to find content that is performing super well on the internet and that has a lot of backlinks - and then to create a piece of content that is a lot better than that. This is called skyscraper content because - heh - it rises above the rest.
Following these steps will allow you to craft an extremely valuable piece of content for your website. But the most important step is reaching out to the sites that are linking to that original piece of content and convincing them to link to your content instead because it's better for x, y, and z reasons.
Figuring out how to get backlinks can be quite overwhelming. But we're here to help! Contact Greyphin today to learn more about how we can help you with your back linking strategy.
Expert marketing tips sent right to your inbox.