All Posts
Is Hiring a Marketing Agency Worth It? [And What Types Are There?]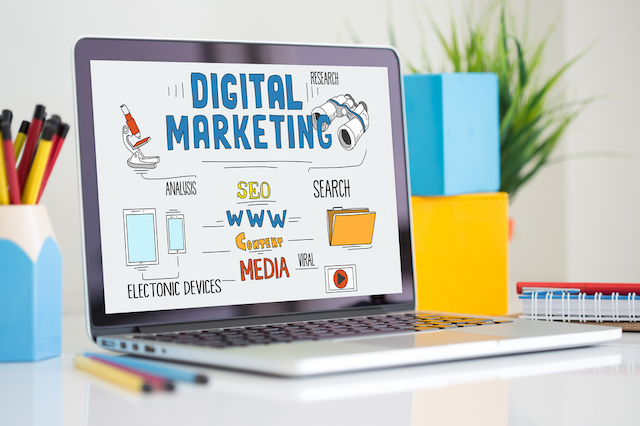 Marketing - it's a crazy thing, really. It takes a lot of time, effort, and knowledge to create an effective marketing plan that drives leads and conversions for your business. Some businesses are equipped with marketing professionals who know the ins and outs of how to craft campaigns and produce results as revenue, while some small business owners find themselves struggling to build a brand while simultaneously worrying about a marketing strategy. If you're the latter - have you ever thought about hiring a marketing agency?
We know what you're thinking; is hiring a marketing agency worth it? Well, if you're a small business that's poised for growth, then the answer is a resounding YES! It's most definitely worth it to invest money into a marketing agency that's going to help you get found by your target customer as well as help your business grow in the digital space.
But before we get into the benefits of hiring an outside agency for your marketing efforts, let's talk a little bit about the different types of marketing agencies out there.
Types of Marketing Agencies
There are several different types of agencies you'll come across in your search for finding the right agency for your business. These include:
Digital Marketing Agencies: Digital marketing agencies, like Greyphin, focus on building your business on the internet. Think in terms of online marketing, e-commerce, social media, email marketing, content marketing, and more. You'll find that many digital marketing agencies offer a variety of services including website development, copywriting, social media management, inbound marketing, and search engine optimization.
Advertising Agencies: Advertising agencies offer more traditional types of marketing strategies. While many newer advertising agencies may offer digital marketing and branding services, these types of agencies usually provide businesses with services such as TV commercials, radio ads, billboards, and print advertising.
Promotional Agencies: Those who are seeking help from a promotional agency often sell products that need specific branding and packaging. Promotional agencies specialize in designing and creating packages for products as well as offering advertising, merchandising, and promotional displays.
Social Media Agencies: Yup; you guessed it! Social media agencies deal with, well, social media! A social media agency's sole focus is to craft high-quality content for your social media platforms (such as Facebook, Instagram, Twitter, etc) in order to increase traffic to your website.
Public Relations Agencies: Public relations agencies, also known as PR agencies, operate with your public image in mind. These types of agencies are usually in charge of press releases with news announcements about your company, event management, product placements, content creation, and more.
Why You Should Hire a Digital Marketing Agency
Now that you know a little more about the different types of marketing agencies there are, we can start to dig a little deeper into the reasons why outsourcing your marketing efforts is a good idea.
For one, hiring a marketing agency will bring in fresh perspectives to your company. Oftentimes when you have someone who works directly for your business, ideas can get a little stale. But hiring a team of people who are on the outside looking in will help create different ideas and strategies that you may not have thought of before!
Also, if you're a small business owner, chances are you're a busy person. When you hire an outside digital marketing agency, you don't have to worry about fitting marketing strategy sessions into your schedule anymore. That gives you more time to focus on running your business the way you need to while leaving the heavy lifting on the marketing side up to the experts.
Last but not least, outsourcing your marketing can and will help you save money. In fact, you can learn all about the ways hiring an outside agency can save you money by reading our blog post What Does it Cost to Outsource Digital Marketing? [And Why You Should].
Have questions about how our digital marketing company can help you? Contact us today and we'll be glad to help you build your brand on the internet!
Expert marketing tips sent right to your inbox.