What Are Social Media Management Tools? [And How Can They Help]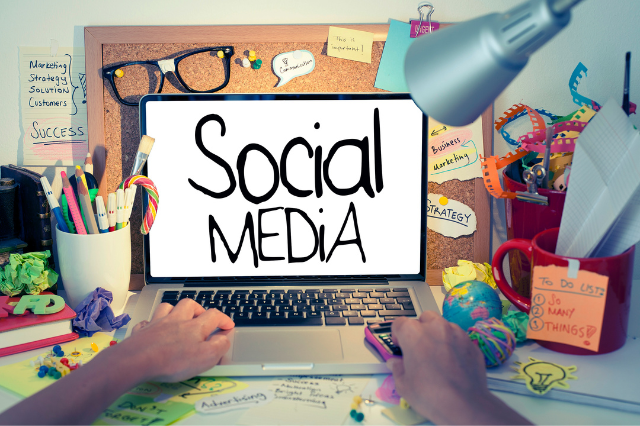 Social media marketing is more essential today than it ever has been. The vast amount of users and platforms allow for an immense opportunity for businesses to connect with their audience in many different ways. However, social media is difficult to master and can be challenging for many businesses. Therefore, we recommend using the social media management tools below to assist in your social media marketing strategy.
What Are Social Media Management Tools?
A social media management tool is software designed to help a business with the creating, publishing, monitoring, and managing of their social media platforms. When choosing a social media management tool, it is crucial to choose one that is easy to use, fits your budget, and has useful features. So, why use a social media management tool?
How They Can Help Your Business
Save time by allowing businesses to schedule posts ahead of time, which allows for posting at the most effective times to ensure the most traffic and highest engagement to the right audience.
Save money because businesses can allocate saved time towards other tasks.
Ensure content is reaching the right audience to ensure resources aren't being wasted.
Give important analytics about each social media platform that can help influence your future marketing strategy.
Below are recommendations on the social media management tools we think will best help your business achieve the results you want to see!
Social Media Management Tools We Recommend
Canva
Canva is a great tool that can assist in

visual content creation

.

It is an easy-to-use, graphic design web tool that can create engaging, eye-catching posts for all social media platforms. This tool has many functionalities where businesses can easily create posts, such as a wide variety of templates, fonts, layouts, pictures, editing functions, and tutorials if you need training on the different features. Furthermore, you can post directly from Canva to your social media platforms. Overall, this is a fantastic tool to use when wanting to showcase the creativity and originality of your business.
Google Analytics
Google Analytics is widely known for its website analytics dashboard. However, it does have a feature that gives extensive social media analytics, such as which platforms are giving your business the most traffic, ROI of social media campaigns, sales conversions that originated from social media, and the ability to see what content is working best from each social media platform. These analytics can drastically improve your social media strategy and give important insights into how your business is performing on social media.
HubSpot
Hubspot is an all-in-one marketing software that integrates a business's social media, email, SEO, and CRM into a single platform. With their

social media management tool

, you can connect all your social platforms like Linkedin, Instagram, Facebook, and Twitter with this tool. You also can build and publish social media campaigns directly to your connected platforms. In addition, you can monitor social mentions and create keyword monitoring streams. These streams allow your team to receive alerts when prospects mention a specific keyword. Lastly, your business can receive daily social reports that compare the performance of the different platforms, which allows businesses to see which platform is performing the best and which platform needs resources allocated towards it.
SEMRush
SEMrush's

social media tool

is another excellent tool that can help businesses improve their social media strategy. With this tool, businesses can post cross-platform, meaning they can link social media accounts and then schedule/post on each platform. Also, this tool can manage Facebook ads. This feature will help ensure your ads are optimized and high-performing. Another unique feature of this tool is the ability to track competition meaning businesses can monitor the frequency competitors are publishing, as well as their follower count and what hashtags/posts are receiving the most engagement. This feature is useful because it can help you mold your social media strategy and influence ideas if your current strategy is not working.
Sprout Social
Sprout Social has a powerful, easy-to-use

social media management tool

. This tool allows its users to manage all their social media accounts. It provides numerous features like the ability to draft, schedule, queue, and post messages to social media. In addition, users have access to a publishing calendar where they can view and manage social posts across multiple profiles. Another great feature is that users can receive live activity updates that show when teammates are viewing or replying to a message on social platforms. These are just a few of the many features provided. Either way, when used to its full extent, this is a convenient tool for any business looking for an all-in-one social media management tool.
Overall, social media management can take up immense amounts of time and resources; therefore, businesses must purchase a tool that helps them automate those tasks. Not only will these social media tools automate, but they will also give insights into your audience that can increase your ROI on your social media strategy.
Don't have adequate resources for the tool you want? Check out Greyphin's Social Media Management Service or Contact Us to see how we can help take your social media to the next level!