You Need to Know these Best Practices for Announcement Emails [Trust Us, We're Pros]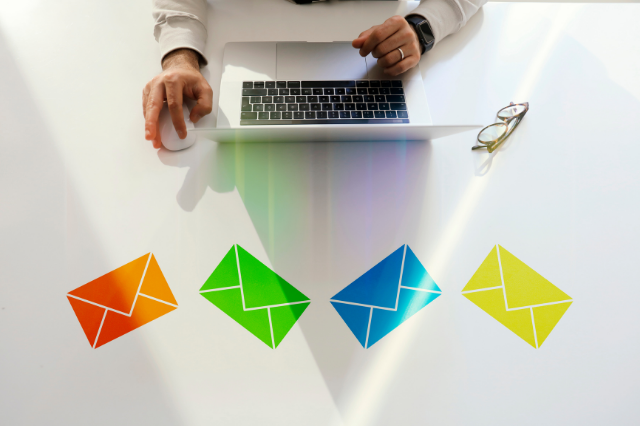 In this week's Greyphin blog post, we're going to talk about something super awesome, something extremely earth-shattering, something you've never, EVER, heard about before. You guessed it - we're diving deep into the realms of *gasp* more email marketing. Announcement emails, to be exact!
While you may be growing tired of our blatant enthusiasm for the email marketing world, we implore you to be patient; you never know what tips you'll learn from us cool folks at Greyphin. So far, we've talked about the basics of email marketing, types of marketing emails, and the best practices for lead nurturing emails as well as email newsletters. The next stop on our digital marketing train ride through the world of marketing brings us to our next point: what are announcement emails and what are the best practices for using them within your marketing strategy?
What are Announcement Emails?
When you create an announcement email, you're sending out a message to your subscribers that gives them information about something new related to your company. These types of emails often contain information regarding an upcoming event, a new product, a special promotion, or even some type of change at your company such as a new service or offering.
If you think about it, announcement emails are pretty straightforward to understand as a concept. But what are the best ways to craft an effective announcement email?
Use a Fun Subject Line
Capturing the attention of your subscribers starts at the subject line. That's why it's important to use a subject line in your announcement email that makes people want to open and read it. Don't opt for boring, informational language. Instead, try using words with urgency, something creative, or even something funny!
Only Provide Relevant Information
When your subscribers signed up for your email list, they didn't sign up to hear about your great aunt Sally (unless she runs the company, of course). The best way to get your audience to open, read, and click through links in your email is to give them information they want. Is there a cool new product that your company is coming out with that you think your audience would love? Include that in an announcement email! Do you have a subset of subscribers that live in the area and may be interested in an event your business is hosting? Send out an email to them!
The point is this: if you build it, they will come. If you give the people what they're looking for, you'll increase conversions.
Pro tip: An easy way to make sure you're sending relevant information to the people who want to read it is to segment your audience into different groups based off of their interests. You can do this based on past purchases or specific form submissions for lead generators. Or, even better yet, ask your subscribers what they're interested in at the time they sign up for your email list.
Use a CRM
Using a customer relationship management (CRM) software is ideal for keeping track of contacts, creating email templates, personalizing emails, tracking email analytics, and more. We're particularly fond of HubSpot for all of our email marketing needs. Check out their sales hub for more info about how their CRM can help you get your email marketing strategy to the next level!
Use Language That's Easy to Understand
When it comes to the actual content of your emails, try your hardest to refrain from using industry-specific language that may alienate your subscribers. Instead, use language that's easy to read and understand, and keep it to a minimum. Instead of writing long, overwhelming paragraphs, opt for concise blurbs paired with calls-to-action that link out to landing pages or content that provide more details.
Use Different Types of Media
It's no secret that people LOVE visuals. So why not use that to your advantage in your announcement emails? Using a mix of photos, videos, infographics, gifs, and graphics can be a great way to keep the attention of your subscribers while providing information in a fun and inspiring way!
Need help with your email marketing strategy? We're here to help! Contact Greyphin to find out more about how our inbound marketing services can help your business grow.