All Posts
Email Marketing Examples [Types of Marketing Emails]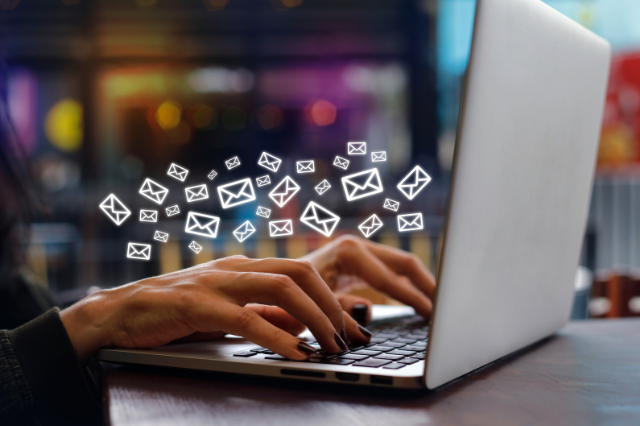 Ah, yes, email marketing - an extremely valuable tool that should be a part of your inbound marketing strategy! If you're unfamiliar with the basics of email marketing, you're not alone - and we suggest you check out our last post titled What is Email Marketing? [Email Marketing Basics] to get introduced to the concept. When you're done reading that, simply click back over to this post to learn about some useful email marketing examples and the types of marketing emails you should know about for your inbound marketing efforts.
If you're already familiar with the basics of email marketing, we're glad you're here! This post is going to highlight the best types of marketing emails that will help you reach your target audience, and, in turn, benefit your business the most.
Types of Marketing Emails You Should Know
Let's face it - making a splash in the digital ocean of the internet takes a lot of effort. But, when you put the work in, the return on investment is totally worth it. An effective email marketing campaign can bring you tons of high-quality traffic to your website - and, in turn, sales! And who doesn't like that?
Here are some types email marketing examples that you should consider for your next email marketing campaign:
Lead Nurturing Emails
While lead nurturing may sound kind of intimidating for some, it's actually a great way to build relationships with your potential customers. In fact, when you use a lead nurturing email sequence, you're sending out a series of emails that contain valuable information in order to help guide your prospect gently down the sales funnel. The goal is to slowly provide them with content that intrigues them until they're ready to make a purchase or book a service from your company or business.
Learn more about lead nurturing in our post titled The Importance of Lead Nurturing [& How it Can Help Your Business Grow].
Newsletters
If you don't have a form on your website for people to sign up for a newsletter from your company, you're missing out on tons of great leads! When people sign up for a newsletter on your website, they'll receive emails from you on a regular basis featuring news from your business, new product alerts, blog posts, videos, and more. Using newsletters as part of your email marketing strategy is helpful for directing traffic to your website and potentially getting more sales!
Announcement Emails
In addition to newsletters, announcement emails are a fantastic way to keep your subscribers in the loop. Announcement emails can be used to celebrate the launch of a new product, news from your company, an upcoming event, a new blog post, a promotion, a new downloadable resource, etc. There are tons of ways to use an announcement email to your advantage. The important thing to keep in mind is, with every type of announcement email, you should always have a clear call to action that guides the potential customer to take a specific action, such as signing up for an event, viewing a new product, or visiting your blog page.
Transactional Emails
Did you know there are also types of marketing emails that are designed to be sent to your list of contacts when a specific action is performed? These are called transactional emails! Email marketing examples of transactional emails include:
Confirmation Emails: Confirmation emails should be simple and to-the-point. These types of transactional marketing emails should only include brief information confirming some type of action that your recipients performed - such as signing up for a newslette or event, or when purchasing a product.
Thank You Emails: Thank you emails are pretty straight forward. These types of emails should be sent when someone fills out a form on a landing page. The thank you email should include a simple thank you statement and a way to download whatever resource the person signed up for.
Welcome Emails: When someone signs up for your newsletter or other offering on your website, it's always a good idea to send a welcome email to make them feel, well, welcomed. Welcome emails are wonderful tools for helping you start to build a relationship with your potential customers as well as show off who your business is as a brand.
How are you feeling about email marketing now? Of course, we're just getting into the thick of it, so stay tuned for additional blog posts from us with email marketing examples and more in the coming weeks. And, if you have questions about how Greyphin can help you with your email marketing strategy, feel free to contact us to learn more about our inbound marketing services.
Expert marketing tips sent right to your inbox.