All Posts
Looking for a HubSpot Review? [Here's What We Love]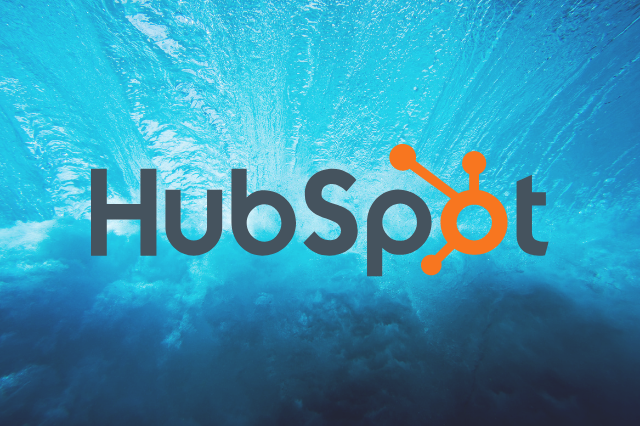 Alright, alright - we know what you're thinking: as a HubSpot partner, how can Greyphin possibly give an honest review about what they have to offer? This, my friends, is a fair question; but here at Greyphin, we believe in living honorable lives by telling the truth, even to strangers on the internet (we won't give you our credit card numbers, so don't get any ideas here). All jokes aside, this week's blog post is dedicated to giving our readers a 100% honest HubSpot review to help provide insight on how to use the tool to boost your marketing strategy in all the right ways.
As always when it comes to these earth-shattering review blogs, let's start with the basics of what HubSpot is all about.
What is HubSpot?
If you haven't read any of our past posts about HubSpot, such as this one about marketing automation tools, then you may not be familiar with the software. Technically speaking, HubSpot is a customer relationship management (CRM) software platform that provides individuals and businesses with a wide variety of tools and integrations. These HubSpot marketing tools are designed to aid in marketing, content management, customer service, and sales efforts.
While HubSpot offers a variety of so-called "hubs" to use as part of your marketing efforts, in this post we'll focus specifically on the Marketing Hub as it's one of the best for your inbound marketing strategy.
Pros of HubSpot
As a team that uses HubSpot every single day while we work, it's easy to say there are tons of pros to using this software in your daily work routine. Some of the things we love the most about HubSpot include the following tools from the Marketing Hub:
Email Marketing
The email marketing tools from HubSpot are designed to make your work life easier. Users can easily design emails with templates, create contact lists, and craft workflows directly in the HubSpot portal. The user-friendliness of this tool is a plus, and so is the boost you'll see in your email open and click through rates. The best part? Users can create automated email nurturing sequences, taking all the hassle out of email marketing.
Contact Management
Say "goodbye" to your rolodex and "hello" to the future with HubSpot's contact management tools. Easily import your existing lists of contacts into HubSpot, and also create lists from workflows. It's as easy as uno, dos, tres! Creating contact lists will help you better target specific buyer personas in HubSpot campaigns, and you won't have to manually add every single contact to an email send list ever again.
Landing Pages & Blogs
Not a web developer? No problem! HubSpot's easy-to-use content marketing interface allows users to create beautiful and functional landing pages all with a few (okay, maybe more than a few) clicks of a button. Choose from templates or create your own, and put your landing page out there so that potential leads can boost conversions for your campaigns.
In addition to landing pages, HubSpot provides the ability for users to create blogs within the software as well. No need to be a pro - HubSpot leads you every step of the way as you upload your blog to your website.
Social Media Tools
If you're tired of getting notifications when it's time to post to social media, we totally understand. We got tired of it, too. But those days are a thing of the past with the HubSpot social media scheduler. With this tool, HubSpot users can build, schedule, and monitor social media posts across all platforms all in one place.
Cons of HubSpot
When it comes to our HubSpot review, we're shaking in our boots trying to think of cons to talk about. Our list of pros barely scratches the surface of this powerhouse software, but, thankfully, there's only one con we can truly think of, and it's this:
Learning Curve
Let's start off by saying this - HubSpot is a lot of greatness packed into one software. But don't let that deter you. While there may be a slight learning curve for beginners, HubSpot does a great way of guiding users through the process of learning tools from the get-go. They also have a super awesome HubSpot academy that not only teaches users how to use each tool, but also gives insight to helpful strategies.
Think HubSpot might be too much for you to handle? That's okay! Greyphin's inbound marketing services and SEO services are here to save the day. Contact us here to get started on your journey to better marketing.
Expert marketing tips sent right to your inbox.