HubSpot Marketing Automation [Tools We Love]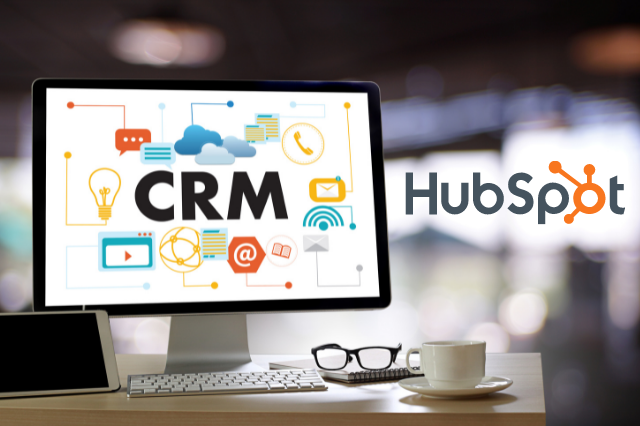 It's that time of week again - time to talk about marketing automation! So far we've covered the basics of marketing automation, the types of marketing automation, and marketing automation software. This week, though, we're going to dive deeper into our favorite tool; HubSpot marketing automation software.
As HubSpot partners, it may seem as if we're a little biased towards their beloved software. But all preconceived notions aside, HubSpot marketing automation software is one of the best platforms out there and should be considered if you want to run successful inbound marketing campaigns.
What is HubSpot?
Let's get down to brass tacks and talk about the general idea of HubSpot first. HubSpot is a CRM (customer relationship management) platform that provides a variety of software, tools, and integrations to make marketing efforts easier for collaborative work places. But marketing automation isn't the only thing they provide services for; in fact, those who sign up for HubSpot can opt for access to a variety of hubs including the marketing hub, sales hub, customer service hub, content management software (CMS) hub, and operations hub.
While we'll get into the nitty gritty of all of those services at some other time, let's focus on the marketing hub, shall we?
Marketing Automation from HubSpot
When you sign up for HubSpot's marketing hub, you'll get access to several tools that will help make your marketing efforts a lot less stressful. That's because these tools allow you to automate processes that you've been doing manually this whole time, as well as provide insight on how you can improve your marketing strategy as a whole.
Email Nurturing Campaigns
Did you know that email marketing is an extremely helpful tool for your inbound marketing efforts? That's right - and now, with HubSpot, you can automate the emails you send out to your customers and prospects.
Also known as an email drip campaign, an email nurturing campaign consists of a series of emails that are "dripped" out to your selected contacts over a predetermined period of time. This means that you can write and schedule emails months in advanced without worrying about manually sending them out each time you want to reach your prospects.
Your email drip campaign will be part of a workflow, meaning, an action a website visitor takes will trigger your email send outs to begin automatically. This can be something as simple as filling out a form on your website or purchasing a product.
Workflows
While you'll most likely use workflows for email sequences, there are other uses for this tool. Choose from one of several optional triggers and get workin' on that flow. One workflow example that doesn't involve sending out an email is this: say a potential customer fills out a form on your website. You can set a workflow that takes that person's information and puts it in a segmented contact list. And that's it. That's the workflow. Instead of having to manually separate your contact lists, you can have your forms go to specific lists to make it easier to track your campaign progress.
The best part is that you can have simple, one-step workflows, or more complicated workflows with multiple stages and branches. The possibilities are seemingly endless with this tool.
Social Media
Say "goodbye" to annoying alerts on your phone signaling that it's time to post your Instagram update for your business. The social media automation tool from HubSpot definitely comes in handy if your business has a presence on social media (and if you're not on social media, you need to change that. Right now).
The social media automation tool allows users to build, schedule and monitor social media posts across all platforms. But it offers more than just automated posting; HubSpot's social media tool also provides insights about brand mentions, engagements, and more.
Not convinced you need HubSpot marketing automation in your life? Let's talk about it. Contact Greyphin today to learn more about marketing automation and how it can help your inbound marketing strategy.