All Posts
What is Marketing Automation? [And Why Should You Care?]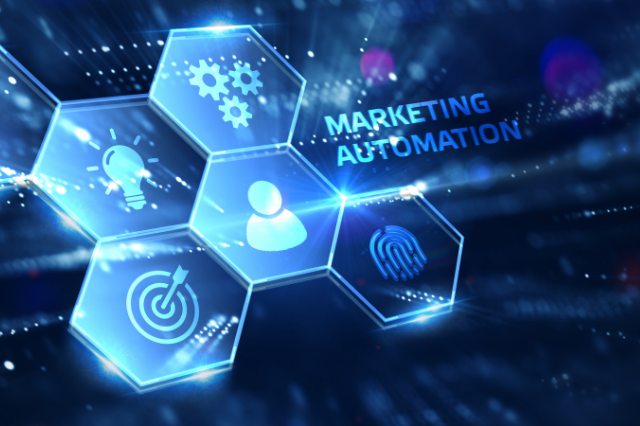 We've all heard the ol' cliche - time is money. And that's exactly right; time IS money. The more time you spend on tasks, the more money it costs to pay your employees to execute projects in a professional manner. But what if we told you there are ways to automate certain marketing tasks in order to save time and provide a personalized experience for your customers in an efficient manner?
It's true. Twenty or thirty years ago it may have seemed far-fetched to use technology to handle your marketing strategies, especially when it comes to communicating with leads and clients. But in order to better understand what we're talking about, let's answer this often-asked question: what is marketing automation?
The Basics of Marketing Automation
If you're not familiar with the concept of marketing automation, we'll break it down for you. Marketing automation is the combination of marketing strategy and software that allows businesses to streamline marketing tasks over a variety of channels. However, it's important to note that, just because you're automating your processes, you should still keep your prospects in mind. Don't become a robot - be sure to keep personal touches part of your strategy in as many ways as possible.
Benefits of Marketing Automation
Now that we've covered the question of what is marketing automation, let's dig a little deeper. Automating marketing provides help with email marketing, lead generation, lead nurturing, social media, campaign management, forms, landing pages, and more.
Automating these tasks and processes allows for businesses to reap benefits such as:
Save Time for Other Tasks
Digital marketing isn't a quick and easy task to accomplish. However, automating your marketing can help you save time on repetitive tasks by scheduling them with special automation software. And, when you save time on those tasks, that means your schedule gets freed up for you to tackle other projects. It's like doing two things at once like a super productive digital marketing superhero. But seriously - when you find ways to automate some of your marketing efforts, you'll deliver extra value to your employer, your clients, and your leads by having more time to focus on other meaningful tasks that can't be automated.
Track User Engagement
When you use marketing automation software though a CRM such as HubSpot, you'll get access to a bunch of nifty tools that allow you to track user engagement and manage leads to see which of your marketing strategies are working and which ones need some tweaking. Having this information at hand can help you better understand your ROI and work towards improvement.
Understand Buyer Personas & Create Conversions
The insights provided by marketing automation tools from HubSpot are instrumental in allowing business owners to see which types of marketing efforts are resonating with their leads. It's important to only use strategies that are relevant and of interest to your buyer personas and to use personalization as much as possible (such as in email nurturing sequences) to help create conversions.
Foster Communication
Instead of worrying about manually sending out emails anytime someone signs up for something on your website or fills out a form on a landing page, automate it! That's right, with HubSpot's email marketing tools, you can automate your email lead nurturing sequences as well as welcome emails and thank you emails. This allows you to stay on top of communicating with your leads and provide high-quality content without missing a beat.
So, how do you feel? Have we answered your question "what is marketing automation"? Learn more about how marketing automation can help your inbound marketing efforts by contacting us today!
Expert marketing tips sent right to your inbox.