What to Expect when Working with a Digital Marketing Company like Greyphin [Hey - That's Us!]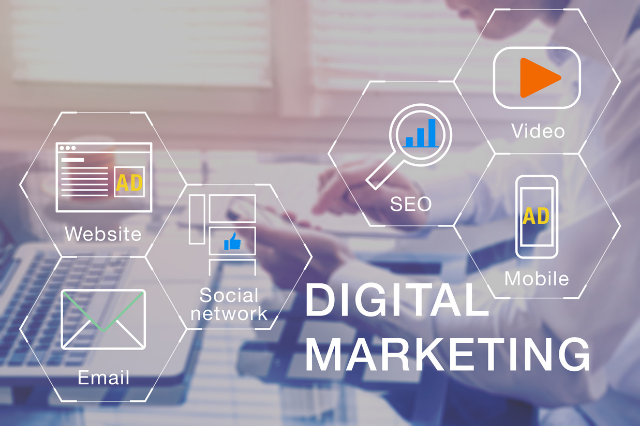 By now you've learned about the reasons to outsource marketing, the benefits of in-house marketing, the cost of outsourcing marketing, and why it's worth hiring a marketing agency. But what exactly can you expect when working with a digital marketing company like Greyphin? That's a great question, and we're excited to answer it for you!
When you hire Greyphin as your digital marketing company of choice, you're hiring more than just an agency - you're hiring a talented group of individuals who are experts in their field. In fact, as a full-service boutique agency, Greyphin offers a variety of services that will help your business get noticed online.
While some digital marketing agencies specialize in certain areas (for example, some agencies only do SEO and others only offer website development), Greyphin provides a long list of services to choose from. These include: inbound marketing, SEO, website development, copywriting, social media management, Google ads, Facebook ads, logo design, and integrations. Talk about full-service, huh?
No matter which service you choose from our spectacular lineup of offerings, one thing's for sure: you can expect to receive top-notch, high-quality customer care from our team. Our biggest goal is to provide every client with our best attitude, insight, and work. In fact, one of our company's core values is to be excellent to each other, which includes every single one of our clients.
When you start a project with Greyphin, we'll welcome you with plenty of on boarding so it's clear from the get-go what's we need from you to provide you with the best service possible. And, throughout your journey with us, we'll provide clear and constant communication and project organization so that nothing falls through the cracks.
The best part about working with our digital marketing company? You don't have to do any hard work! Of course, we may need some information from you from time to time but, for the most part, our team of digital marketing experts will do all the heavy lifting for you so that you can focus on running your business. Doesn't that sound great?
That's right - long gone are the days of having to worry about doing your own marketing. You owe it to yourself and your company to let us take care of your marketing efforts so you can do the things that matter the most for your business and employees.
So, what are you waiting for? Take a plunge into the digital ocean and let Greyphin help you get noticed, gain sales, and look good on the internet. View our services here and feel free to contact us when you're ready to get started!